---
Apr 28 | 2022
BBC Chartering's Marko Stampehl Offers Some Top Tips For Snapping Vessels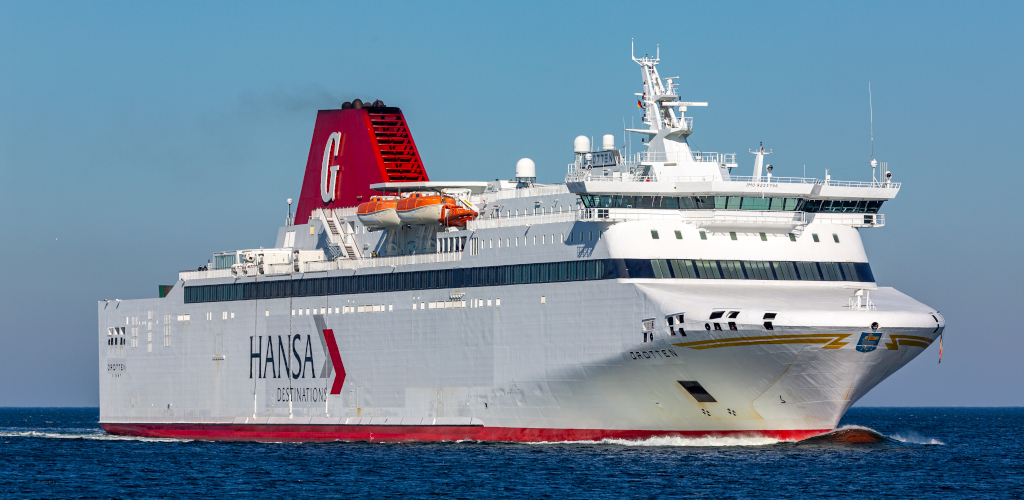 Marko Stampehl's passion for taking photographs of ferries, cruise ships and RoRo vessels stretches back more than three decades.
The global head of marketing and public relations at multipurpose carrier BBC Chartering told
Breakbulk
the lifelong pursuit was shaped by childhood holidays to Finland and ferry trips across the Baltic Sea.
"I had a small compact camera, still with a film – I began to take photos with that. I soon found out that I needed to develop and get further with the technology," the executive said.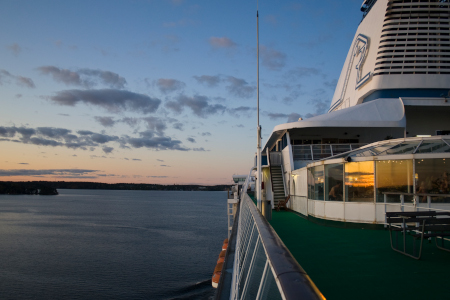 Since then, Stampehl has journeyed to dozens of ports, waterways and coastlines all over northern Europe, and as far north as the Arctic Circle where often biting conditions have failed to dampen his enthusiasm.
His favourite destinations for snapping vessels are the Suomenlinna sea fortress off the coast of Helsinki, the narrow strait of Oxdjupet in the Stockholm archipelago, and Bubendey-Ufer on the southern banks of the Elbe River, Hamburg.
"All three places are where ships pass by fairly closely. And they are easily accessible – you do not need any permission to go there and take photos, it is a place for everyone."
These days, Stampehl shoots in RAW mode with a Canon full-frame DSLR camera and 24-105 mm f/4 and 100-400 mm f/4.5-5.6 zoom lenses, and edits using Photoshop and Lightroom.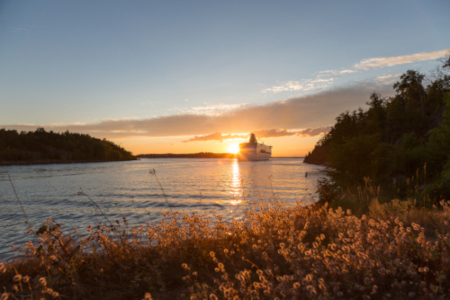 Using your smartphone to take maritime pictures can work, the executive said, with more expensive models often outclassing many compact cameras. But if you want to get serious about your photography, then you should think about a DSLR.
"When you compare pixels and technical details, and put the photo of an object or ship side by side, you will soon detect the difference in quality."
We asked Stampehl to give us some top tips for maritime photography:
1.
Perspective
. Think about how you arrange the visual elements in your photos. What is it exactly that you want to show? You may decide to include some background or a seascape that gives depth and perspective to a picture. Be creative!
2.
Details
. Focus on details to make your photos more engaging. You might decide to take a picture of an entire ship, but that same vessel may also possess a unique or unusual characteristic that captures the viewer's attention.
3.
Sun/Light
. Be aware of the position of the sun – photos of vessels will be very different under varied lighting conditions. When the sun is on your back, you usually have a perfectly lit object, and that applies to vessels as well. Backlight can also create a nice atmosphere.
4.
Variety
. Take a variety of shots of the same object or situation. Press the shutter release more often so auto-focus can adjust. Zoom in, zoom out, move around a bit to find different angles, or several variations of the same situation. You can choose the best images when you edit.
5.
Consent
. Get consent if you intend to publish photos of people! But you can also get creative. Include in your shot the back of a crew member's jacket with the logo of their company. If you want to include people, then stick to photos of large vessels, such as cruise ships.
6.
Organization
. Be organized and structured with your photos. Make notes – when and where you took photographs, and of what. Do not keep your photos on the memory card for too long. Download them to your computer, make backups in cloud and organize your images.
7.
Start small
. Invest sensibly when starting out. Find yourself an easy-to-use camera to generate good results. Then, when you find out what you are really interested in, you can pay more attention to lenses, camera body and other equipment. Remember: the camera does not make the photos – it is the person behind it!
BBC Chartering
will be exhibiting at
Breakbulk Europe 2022
, taking place 17-19 May in Rotterdam. Click below for registration details.