---
Dec 11 | 2019
Lloyd's Loading List honored deugro at the Global Freight Awards 2019 ceremony. For the company's execution of the Liwa Plastics Industries Complex (PIC) Project, deugro took home the first-place award in the Project Forwarding category.
Visit
deugro
at Breakbulk Europe in hall 5 stand 5G70-H71.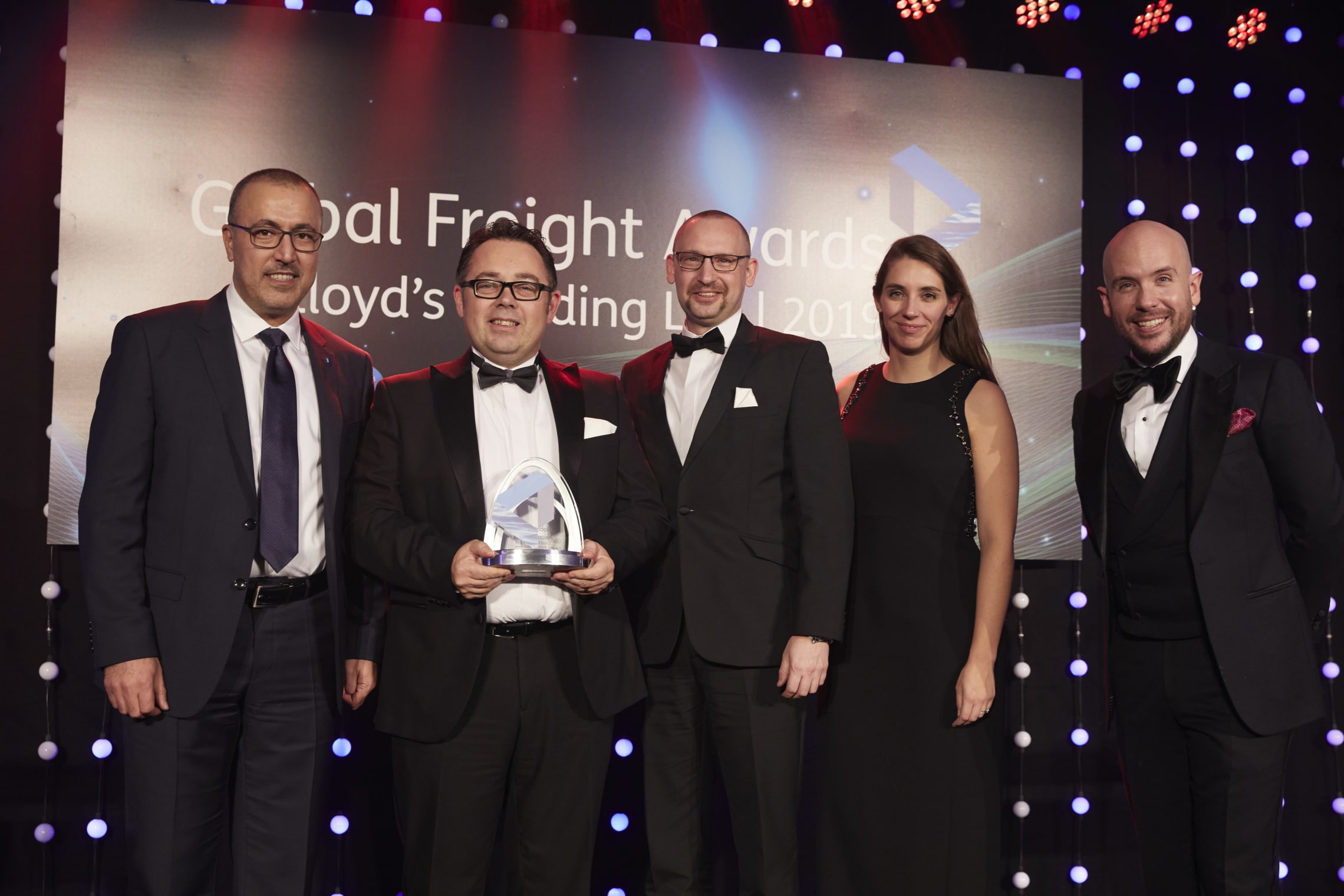 The yearly-celebrated Global Freight Awards program recognizes and rewards excellence across all sectors of freight logistics. As in the past years, the event's hosts organized an excellent ambience for celebrating the successes of this industry. The show was presented by comedian and actor Tom Allen, and offered wide networking opportunities and live music, to name just a few highlights of the evening.

The shortlisted Liwa PIC Project was carefully assessed by a jury of associations and industry leaders, before being declared the winner of the Project Forwarding Award. The jury's criteria in this category was the successful performance of utilizing new opportunities, responding to market changes and the client's needs, as well as a strategy for growth, providing additional services or reducing the client's forwarding costs. Only truly outstanding examples of excellence from the nominees were considered for the award.

The Liwa PIC Project involved the movement of over 1 million FRT of industrial equipment, whose complexity required sophisticated planning and coordination over more than four years and across 30 countries. For the deugro team, receiving this award means a recognition of the outstanding work that has been performed globally, and it affirms the success of the end-to-end logistics solutions provided to the client.

"We are more than happy to receive this award from such a prestigious institution of the maritime sector like Lloyd's Loading List," said Tim Killen, Executive Vice President deugro group. "The whole project team feels honored and, at the same time, greatly motivated to continue with their dedicated service in providing highly- specialized freight forwarding and innovative project logistics solutions to our clients."

Project Background

The Liwa PIC Project is a major capital investment project in Sohar, Oman. The total investment value exceeded USD 6 billion, with financing provided by multiple international Export Credit Agencies. Owned by ORPIC (Oman Refineries & Petrochemical Company LLC), it increases Oman's production of petrochemicals and boosts fuel production, generating 450 direct jobs and over 1,200 indirect jobs in Oman to have a positive effect on the Omani economy. deugro was awarded two of the main logistics packages: LPIC EPC1 Package (steam cracker unit and utilities) and LPIC EPC3 Package (natural gas liquids extraction plant), which represent over 1 million freight tons of cargo to be shipped from multiple global origins. This was an unprecedented volume of equipment to be imported into Oman.