---
Mar 19 | 2019
Bati GROUP was awarded the transportation of the steel structures to Qatar from Turkey for the 2022 World Cup.
Visit
Bati Group
Hall 5 Stand L70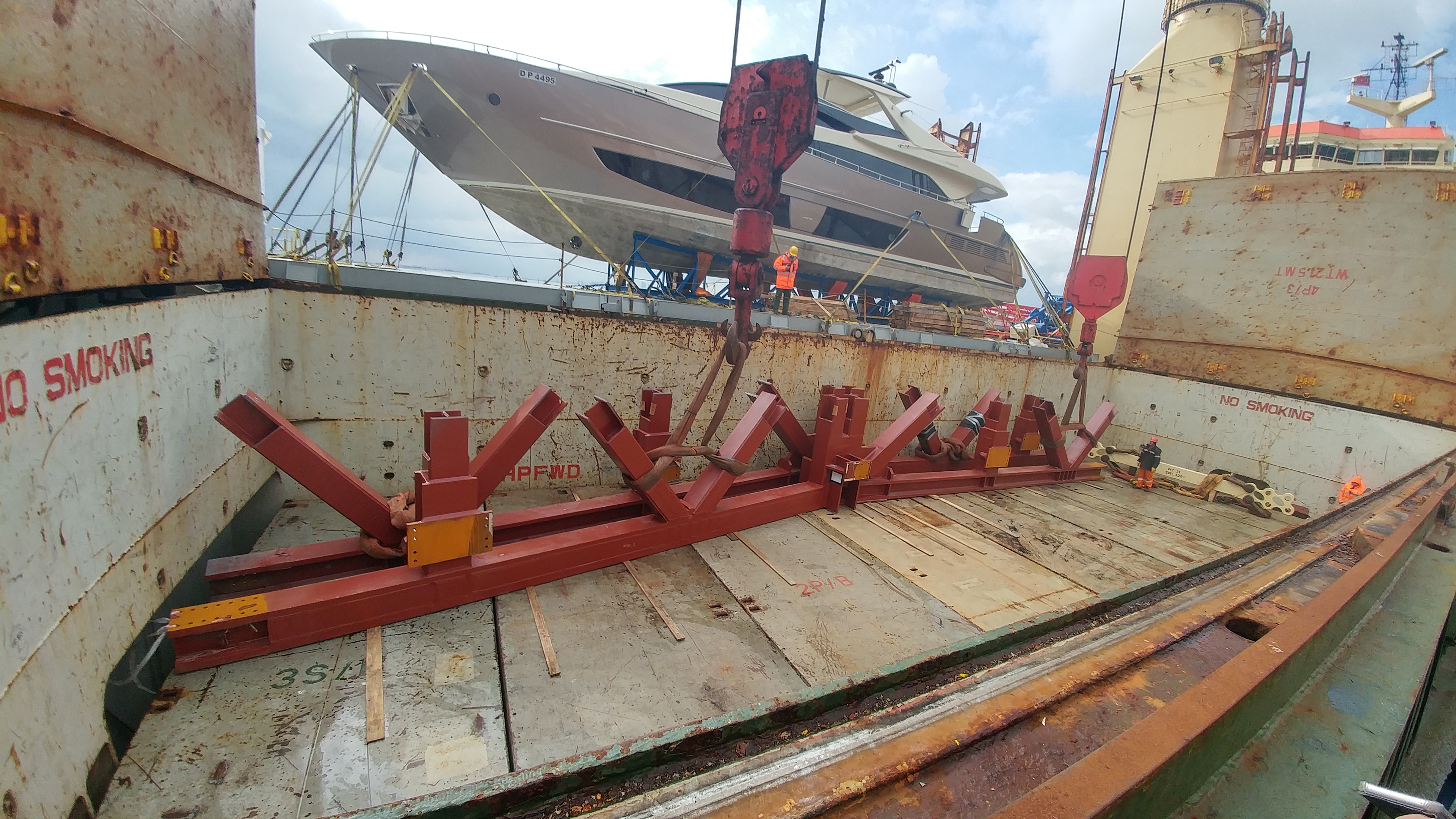 BATI transported another 80 tons and 550 cbm of steel to Qatar, helping the construction companies build and deliver the stadiums on time. The stadiums are going to be built in Qatar to be used during the world cup, however, they are fully demountable and they will be gifted to AFRICA afterwards for further use. This is to add value to World Football and courage this act worldwide.
As BATI GROUP, our scope was to deliver the construction from door to port Hamad in Qatar. While executing this project, our biggest challenge was caused by a lack of proper lifting points and decentralized Center of Gravity. As you see in the photo, the biggest and heaviest pieces of this project, weighing 40 tons at a length of 26 meters, had no lifting points. Therefore, we had to improvise and calculate accordingly. The project, which began on March 1st, was successfully delivered to Qatar on March 13th.