---
Jun 08 | 2023
Economist Rebecca Harding Delivers Keynote Speech at Breakbulk Europe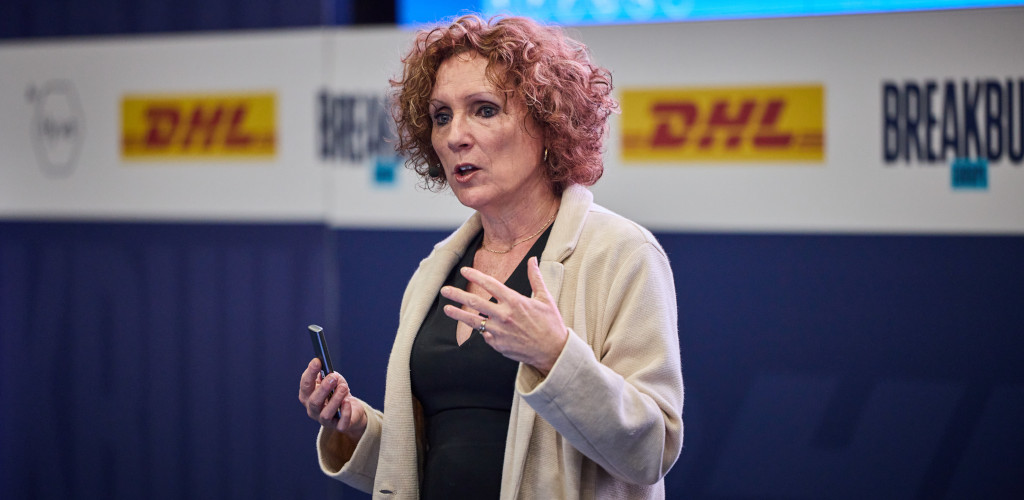 Breakbulk Europe 2023: The Russia-Ukraine crisis has upended globalisation and political relationships and resulted in the "weaponization" of trade, Rebecca Harding told listeners at Breakbulk Europe 2023.

"The effects (of the crisis) have accelerated shifts in supply chains around the world and are changing the way we look at trade as a tool of foreign policy," the independent economist and trade expert said during her Global Economic Outlook session. "We started to see trade not just being weaponised rhetorically, but actually being used as a tool in the conflict: sanctions, export controls and more."

In a sobering yet honest assessment of the state of the global economy, Harding warned that the many countries were "not out of the accident and emergency room just yet". Some nations – including the US and UK – would likely avoid recession while other parts of the world would struggle.

"Surprisingly, I think the UK will probably squeak past recession somehow or the other but its trade in goods, particularly in relation to international goods is really falling back. A lot of what is keeping trade going in the UK is services," Harding said.

The United States will probably avoid a recession as well – it seems to be doing relatively well. There are still naysayers there. Germany technically fell into recession, which was a bit of a surprise, because everybody expects the German economy to be quite resilient, but it's very dependent on international trade, and it's very, very dependent on China. So the German economy tends to suffer disproportionately when trade is in trouble."

More immediately, soaring inflation rates continue to erode the financial security of households and businesses, and for Harding, those inflationary pressures are coming from outside of the monetary system.

"Whatever the Fed does, or whatever the Bank of England or the European Central Bank or Bank of Japan does – it doesn't matter. A lot of these pressures are coming from the stuff you do day by day," she said.

The shift towards more sustainable forms of energy is also stoking inflation, she said.

"As we push for more renewables, as we start to use more electric vehicles – this will call for a huge amount of infrastructure, but that's going to be inflationary. That shift away from fossil fuels and reliance on Russia is going to add to inflation."


In Issue 4 of Breakbulk Magazine, Rebecca Harding takes an in-depth look at the US economy and how future moves will impact breakbulk and project cargo trade. You can download the latest issues of Breakbulk Magazine here. Issue 4 will be published in mid-July.