---
May 24 | 2023
Port of Rotterdam's Danny Levenswaard on How Music and Breakbulk Have Shaped His Successful Career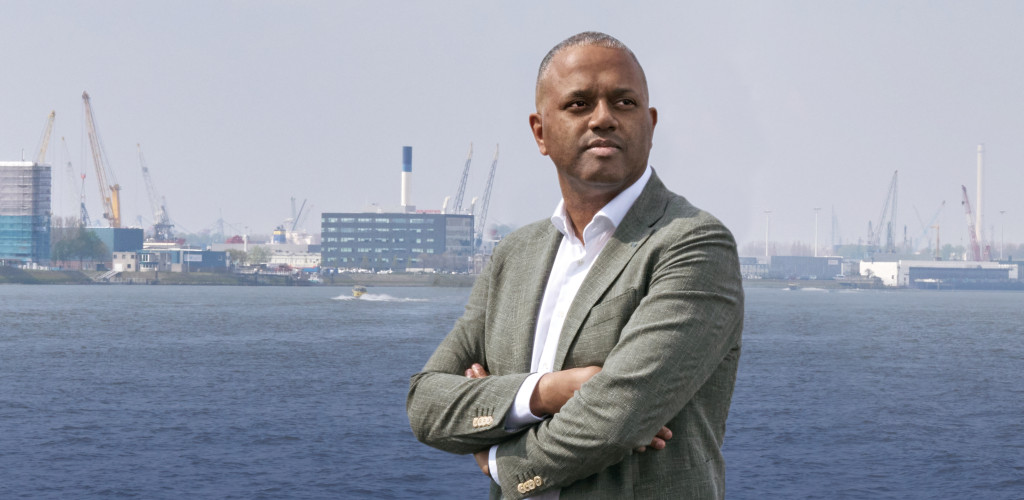 By Simon West

From Issue 3, 2023 of Breakbulk Magazine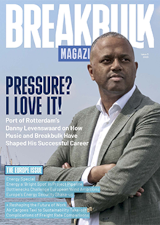 It would be tough drawing too many parallels between a career in logistics and the world of music, but for Danny Levenswaard, director breakbulk at the Port of Rotterdam Authority, his 12-year stint as a professional saxophonist taught him some invaluable lessons.

Learning to handle the long hours, tight schedules, and constant travelling – part and parcel of being a member of a successful touring band – prepared him well for his future role heading up an entire division at Europe's busiest deepwater port and host port for Breakbulk Europe 2023.

"Sometimes you'd arrive home at six in the morning after doing some gigs, but then you'd need to be up on your feet again at noon to go to your first performance," Levenswaard said. "So those types of dynamics have always been in my life, and to be honest, I love it. I always try to have focus on what needs to be done at a certain moment. You always need to make choices of what to pick up first."

Levenswaard joined the Port of Rotterdam Authority in 1992 – after more than a decade touring Europe and playing in front of packed music venues, and with the pressure of having a young family to support, he was eager for what he called a "more regular life." A short spell in human resources was followed by a switch to commercial operations, first as business development manager, then senior business manager for bulk and shipping.

He has been in his current role since early 2016, overseeing the commercial development of project cargo, heavy- lift, forest products, vehicles, steel and non-ferrous metals, port and maritime services, agro-food and warehousing. The job of managing the region's most versatile breakbulk hub is a demanding one – roll-on, roll-off and general cargo throughput tops 30 million tonnes every year – and Levenswaard is grateful for a nine-strong team of talented business managers running the day-to-day operations of each business segment. The importance of teamwork is another lesson learned from his days in the band.

"You try to attract people that are very good in what they do – good singers, or bass players or drummers – but you achieve better results if you do not have egos that only play for themselves. That is a lesson I took into the job, especially in the role I have now," he said. "Of course, I have to deal with nine different personalities, but I think I'm good at it, because I'm sincerely interested in people and how to utilize their capabilities within the team. Maybe I'm good at it because I enjoy it!"


City-Wide Transition

Levenswaard's three decades at the port have coincided with a transformation not just of the port itself, which in recent years has emerged as one of the world's foremost green energy hubs, but of Rotterdam as well, which back in the day was "a city for work, not a city to live in," he said.

"That has changed tremendously over the last 20 to 30 years. The city has become more vibrant, more open, more dynamic. It is not a city just to work in anymore, it has also become a city to love," he said. "In my former role, I was responsible for attracting cruise lines to the city. When I started that job, we had two cruise calls per year. Now, we have 120."

Alongside its green energy ambitions that include plans to supply some 4.6 million tonnes of clean hydrogen per year to European industry by the end of the decade, Rotterdam is also focussed on maintaining its position as the region's leading agro-food centre and operational base for food production and logistics companies. As part of these plans, the port is developing the Rotterdam Food Hub on a 60-hectare site near the Maasvlakte industrial zone.

It was there that Levenswaard said was one of his proudest achievements – luring UK-based drinks giant Innocent to build an all-electric, carbon-neutral factory to produce its juices and smoothies. Dubbed "the blender" the factory was the first to move to the Food Hub, and once fully operational, it will have the capacity to produce 400 million bottles per year.

"It was an important deal to get the Food Hub started," Levenswaard said. "Together with my business manager in agro-food, the two of us were able to attract this client to the Port of Rotterdam. And with our technical team as well, we managed to do the job. And they made a huge investment in the port – like €250 million. That was a big one!"

They say negotiation is rooted in respect, a maxim with which Levenswaard can identify: "I always try to find out what drives the other party, to understand what they find important to get out of a deal, so you understand their position. Then you can act or react to that. You always need to find a mutual gain, something you should always look for. And of course, you need to be sincere."


*Danny Levenswaard is a member of the Breakbulk Europe Advisory Board, a group of industry professionals brought together to help shape the programme for this year's event, taking place on June 6-8 at Rotterdam Ahoy.