---
May 02 | 2019
From Breakbulk Europe 2019 Preview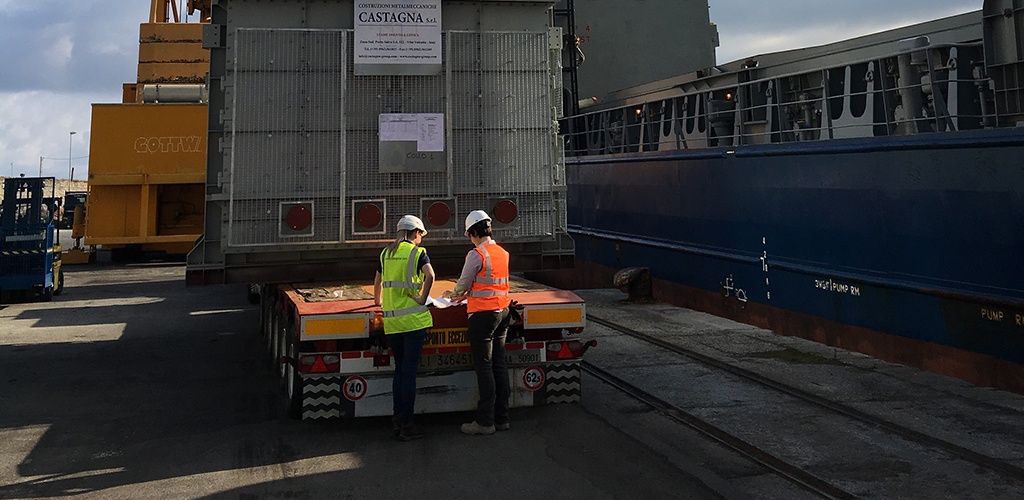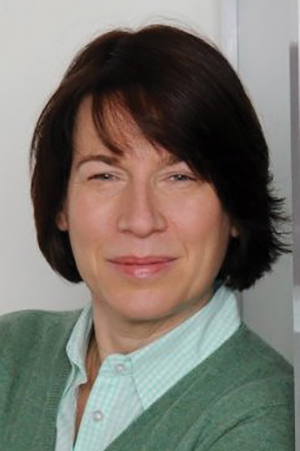 Breakbulk talks with Tina Benjamin-Lea, Logistics Manager for SNC-Lavalin, who has more than 25 years' experience in project logistics. She has delivered integrated project logistics in challenging geographic locations and post-conflict countries, including Iraq, Afghanistan, Pakistan, Azerbaijan, Brazil and Kuwait.
The industrial project sector is known as one dominated by males, but women, such as yourself, are ascending to positions of leadership and can serve as role models to other women. So let's take a look at your career. What attracted you to the EPC (engineering, procurement and construction) field?
For me it was initially the fact that EPC is an international field and that no project is ever the same. It presented me with an opportunity to apply both my maritime and logistics knowledge throughout
the life cycle of a project from as early as the bid stage all the way through to delivery. To this day I continue to enjoy the diversity of my responsibilities, which allows me to interact with our multinational project teams in the office as well as at project sites, and on the other hand, working with out-of-gauge cargoes during loadouts and discharges in ports.
What challenges have you faced as a woman working in countries like Iraq? ​
Interestingly none. I find that no matter where you work, it is about your professional abilities and your contribution to the team overall that people are measured by, not your gender. Women have been working in areas such as
Iraq as logisticians, on oilrigs offshore as engineers and as merchant mariners for some time now. The challenge is to change perceptions, not the environment. And often it is the perceptions held by young women that still need to be changed.
What advice do you have for women already in the industry?
To persevere and to have a clear vision of where they see their career short-, mid- and long-term and have strategy how to achieve your goals. Build a strong professional network and ask those you admire professionally to support and mentor you to achieve your goals. It is advice I would not just give to women but to anyone starting out in this industry. I would also recommend to join an industry-related organisation such as WISTA (Women in Shipping and Trade Association) to meet other women in the field of logistics and shipping to exchange ideas and connect internationally with other women in the same field.
Give us your "elevator pitch" for why young people—male and female—should consider a career in project logistics or related field.​
It is a career that will challenge you, no day is the same, and you will have the opportunity to see new countries
and broaden your horizons. It will allow you to be part of a global industry and multicultural diverse teams. Few industries offer such international and multifaceted opportunities. Whether it is working for a project freight forwarder, a shipping line or for an EPC, the opportunities are truly global. And in an age of digitalization, the industry is looking to the future to utilize technology to deliver cutting edge solutions in areas such as transport engineering.
What steps can companies take to diversify their workforce?
There are many ways to achieve this. There are graduate programs to encourage young local people to enter the industry, such as the program we at SNC-Lavalin offer in the UAE. Companies also participate in university career days as well as events at conferences and exhibitions such as ADIPEC and the Breakbulk Career Days. There are also military/industry initiatives, especially in the United States, to attract new talent and diversity among those who are leaving the military. There is a shipping initiative in the UAE to engage with school children at an early age to foster an understanding of trade and the importance of shipping. Social media is another great tool to engage with new talent such as LinkedIn, Facebook and Instagram.
---
RELATED SESSION
In today's world, diversity and inclusion are key drivers and as such women in logistics and shipping should play an active role in reshaping industry perceptions. SNC-Lavalin is committed to supporting women across all business sectors and developing local talents in our project locations around the globe who can take the lead in creating a better future for generations to come.
Breakbulk Europe provides a great platform to facilitate discussions on how the industry can encourage more young women to choose a career in project logistics and the Maritime sector.
Join Tina Benjamin-Lea at Breakbulk Europe where she will moderate the panel "Our People, Our Future – Engaging the leaders of tomorrow" on Wednesday, 22 May from 15:30 - 16:20 in the Breakbulk Main Stage, Hall 4. She will be joined by panelists representing AAL, DB Schenker, Hochschule Bremen, Malin Group, Rhenus Project Logistics Indonesia and TSL Shipping.
---
READ MORE FROM THE PREVIEW
•
2 Burning Questions for the Industry, Answered
•
What Logistics Providers Need to Know About Working Big Projects in East Africa
•
On the Road to Smoother Land Transportation
•
The Latest Installment in the IMO2020 Saga
•
Let's Talk Innovation
•
Into West Africa: Why Mammoet Set Up Shop in Ghana
See the full preview >>