---
Feb 26 | 2020
Europe's breakbulk maritime hubs face an uncertain future as the 21st century progresses.
From global trade slowdowns, to increasing competition, to decreasing project cargo tonnage, it's a mixed bag for port & terminal operators right now.
Breakbulk & project cargo at European ports
Freight volumes climb at Rotterdam but drop at Antwerp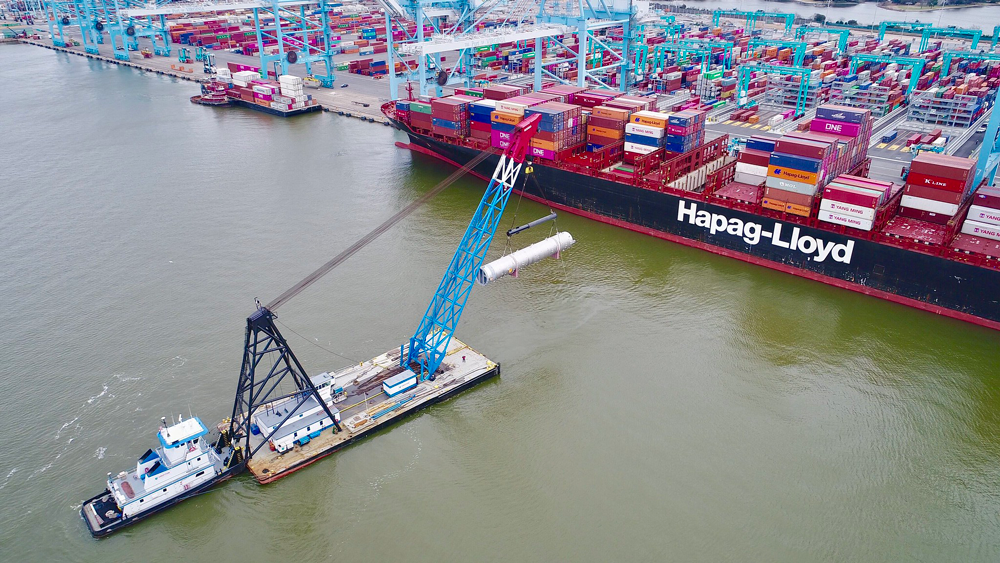 To properly gauge the overall situation, one has to examine the differences in performance between two major project cargo hubs. The Ports of Rotterdam and Antwerp have had vastly different experiences in 2019.
Rotterdam handled 2.9% more conventional breakbulk in 2019 against 2018, according to the port authority. Increased extra cargo packages were behind the growth.
Conventional cargoes handled totalled 6.54m tons – up approximately 180,00 tons from the previous year's total of 6.34m tons.
Growth was also supported by higher import levels. Imported breakbulk rose 5.1%, reaching 4.25m tons across 2019. It should be noted exports posted a 0.9% drop, with volumes totalling 2.3m tons.
Total Ro-Ro was roughly 24.2m tons – a small increase, but Brexit-related uncertainties lead to year-round fluctuations.
So, a good year for a major gateway. But what about Antwerp? Traditionally Europe's largest breakbulk centre, it is quickly losing ground.
Conventional breakbulk volumes dropped a massive 19% at Antwerp. Why? The port described the decline as a "consequence of turbulence around the world", highlighting the ongoing US-China trade spat.
By third quarter 2019, comparatively, Rotterdam had witnessed growth across all traditional breakbulk sectors. That includes aluminium and steel, surprising given the US import tariffs on metal goods affecting trade around the world.
North Sea Port also posted breakbulk declines. Across 2019, the entity's ports handled 6.6% less breakbulk volume. This was mainly driven by containerisation of perishables, although the port noted throughput of machinery was up.
The above three port operators represent the three largest, in terms of breakbulk tonnage, in Europe:
North Sea Ports – 11m tons annually
Antwerp – 8.35m tons annually
Rotterdam – 6.5m tons annually
What can we learn from these ports' experience?

The above represents the three big challenges facing port & terminal operators throughout Europe.
Firstly, declining volumes. This is being driven by numerous factors, the largest of which are ongoing trade wars affecting global economics and Brexit.
Brexit has caused a wave of uncertainty throughout the shipping industry. At present, the UK government is yet to deliver clear strategic guidelines or workable processes in its trade with the EU.
It will be several years before a fuller picture of the trade situation is available. Initial forecasts suggest bottlenecks and delays at British ports if customs and good clearances arrangements are not put in place soon.
We touched on this briefly, but the protectionist measures on US metal imports is also having a negative impact on cargo turnover in European maritime hubs.
"The impact of the trade issues with the US has affected breakbulk cargo flows significantly," says Robert Jan Timmers, business manager of breakbulk at Port of Rotterdam Authority. "The steel market, now being under pressure from quota and additional tariffs as imposed by the Trump administration, has to find alternative ways of finding new markets."
Competition between these three port operators has always been fierce.
North Sea Ports, a merger between the Port of Ghent and Dutch Ports of Vlissingen and Terneuzen, has a particular advantage.
The entity operates numerous smaller ports, rather than one giant hub such as those at Antwerp and Rotterdam. Its range of breakbulk cargoes is varied, presenting a mix of steel, forestry products, perishables and project cargo.
Containerisation of cargo is also worth touching on. Some ports are seeing breakbulk volumes drop as a result.
Antwerp, for instance, has seen fruit pioneer a major breakbulk-to-container shift. Between 2016-17, for example, the port handled 700,000 tons of bananas in conventional reefer vessels, a drop from the previous 1.5m volumes.
Other companies, particularly those with multiple terminals across European ports, are feeling the effects of containerisation.
"Containers are our biggest enemy," Carl Ghekiere, Chief Commercial Officer at Luxembourg-based Euroports,
told JOC
. "Our numbers are going down like hell."
Ghekiere noted his company faces particularly stiff competition in Antwerp, Rouen and Tarragona.
UK ports prepare for post-Brexit world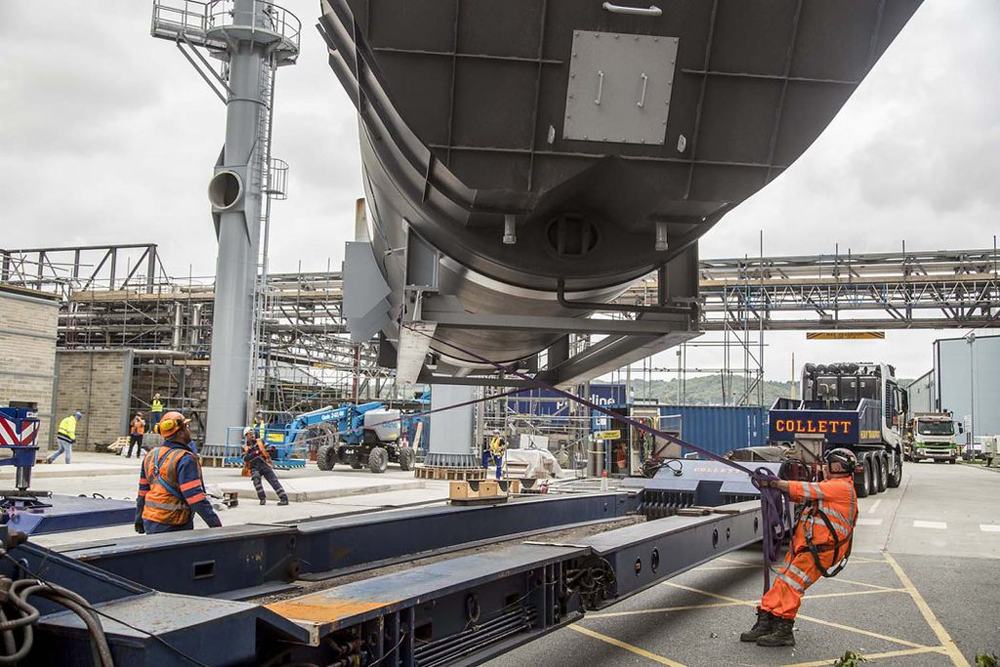 The UK has officially left the European Union, yet there remains consternation amongst ports & terminals across the country.
The Calais-Dover corridor is the busiest shortsea route in the UK, with 53% of all of the UK's imports sourced from Europe, and Dover alone handling 17% of all inbound trade in goods.
Calais-Dover is the shortest, fastest corridor for ro-ro cargo. But with the UK likely to fall out of the EU Custom Union, additional customs checks will be required. According to Rod Riseborough, CEO of Container Trade Statistics, Dover lacks the space for additional customs facilities.
As such, more ro-ro cargo could head to other UK ports. Those that stand to benefit include Felixstowe, Harwich International, and the London Gateway.
There is further cause for concerns. Peel Ports suggests delays at border control increased mileage for truck and land-based carriers as they seek to get access to and from congested ports.
Cargo would need to be handled at least twice during transit, driving up labour and material handling equipment costs and increasing the risk of damage.
It was also unlikely that warehouses for most companies would be available on a flexible basis, and the contingency plans could require long-term lease commitments of five-plus years.
The port picture in the United Kingdom will remain blurry. Brexit and its implications will have lengthy consequences for breakbulk and project cargo at key UK terminals.
While aspects like renewable energy investment will continue to generate cargo carrying opportunities across Europe, Brexit has muddied the waters.
It remains to be seen how UK maritime facilities will adapt to a post-Brexit reality.
Join the ports & terminals conversation at Breakbulk Europe
Whether you are a port & terminal operator, or seeking their services as a shipper or transporter, you'll find your partners at Breakbulk Europe.
As an exhibitor, you will meet face-to-face with project owners, EPCs, industrial manufacturers and global project forwarders—the people who are actively searching to streamline their processes and embrace a new digital era for breakbulk, heavy-lift and project freight.
Share your services and your expertise directly with buyers in a venue designed for making the connections you need for new business.
Become a Breakbulk Europe exhibitor today
.