---
May 02 | 2019
From Breakbulk Europe 2019 Preview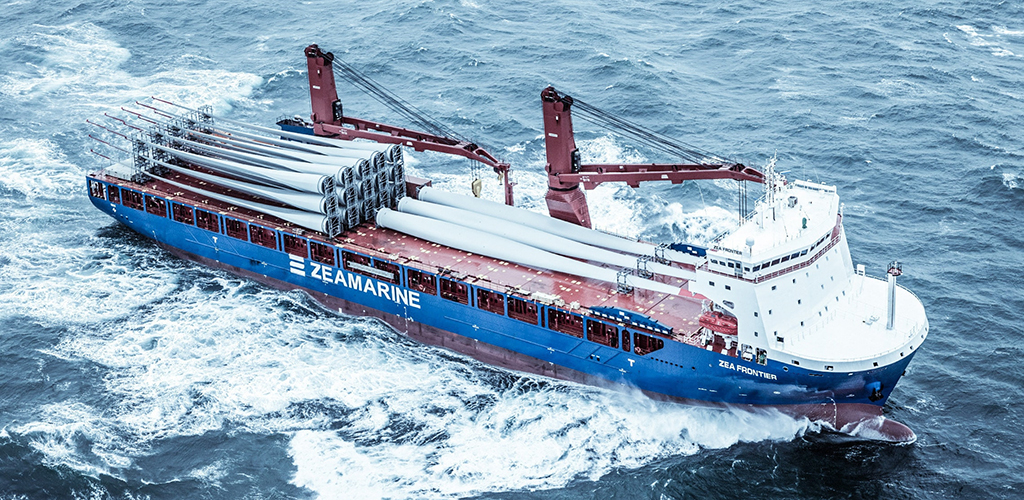 At Breakbulk, we know IMO2020, the new low sulphur regulations for ships, will have a huge impact on the industry, not only for carriers, but for all who use their transport services. That's why we've been covering this topic in Breakbulk Magazine and in panels across our global events.
At Breakbulk Asia, an international panel moderated by shipping association BIMCO's Wei Zhuang, including Kristian Lund Knudsen from the Maersk Group, Oskar Orstadius from Höegh Autoliners, Roh Jungmoo from EUKOR and Steven Ou from SAL Heavy Lift, weighed in on what lies ahead for the industry. We'll pick this topic up in Bremen with new voices from both the carrier and the shipper sides, as well as three analysts, and focus on the cost of compliance—sure to be a must-attend session for all who stand to be affected come 2020 and beyond.
---
FUELING FEARS OF IMO 2020 COMPLIANCE
From Breakbulk Magazine Issue 3/2019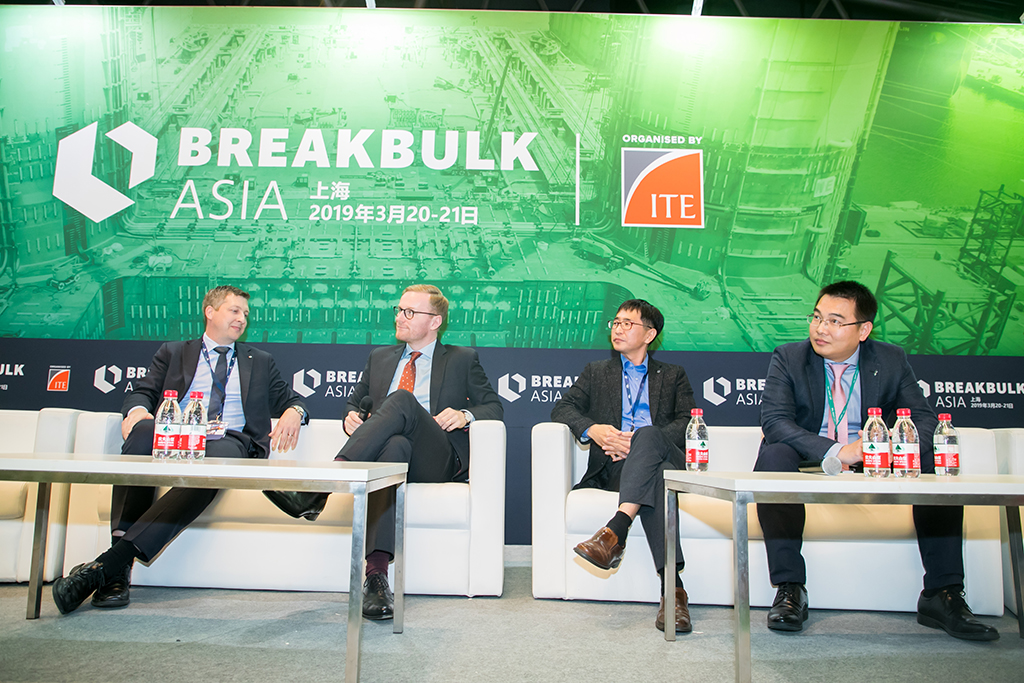 PICTURED LEFT TO RIGHT: Oskar Orstadius, Höegh Autoliners; Kristian Lund Knudsen, Maersk Group; Roh Jungmoo, EUKOR; Steven Ou, SAL Heavy Lift
Ensuring a level playing field for all operators will be critical once the International Maritime Organization's 2020 low-sulfur rules are introduced, delegates at Breakbulk Asia 2019 were told.
Wei Zhuang, Asia regional manager at shipping association BIMCO, admitted that the temptation for unscrupulous operators to save money by dodging the new rules would be tempting.
"This is a serious question," he told Breakbulk. "If you look at IMO, they have highlighted the importance of maintaining a level playing field. Port State Control, the Paris MOU, the Tokyo MOU, they have announced zero tolerance.
"Of course, there will be some cheating, this is all about money and some owners and operators will look for illegal savings. We hope port state control and flag-state level, and as IMO member states, they all take a very strict implementation line on this.
"There will be enforcement in a number of ways. At Shanghai for instance, all the data will be checked, all the bunker records and deliveries will need to be onboard. In some cases, a digital analysis of fuel will be used. In some ports they will use drones; in Scandinavia for example, they will use to check emissions violations.
"If something is found, the ship will be detained, the shipowner will be fined and a record kept of ship that will be poor and could affect operations."
Kristian Lund Knudsen, head of special and dangerous cargo Solutions at Maersk Line, said: "In terms of the enforcement of it, it's crucial that we have very clear enforcement because there is this sort of gray zone of saying, well if you can prove [low-sulfur fuel] is not available then you are allowed [to not use it].
"That will drag the inevitable out and that's not in anyone's interest because it will create uncertainty for our customers [who want to know what they are paying for]."
Steven Ou, vice general manager, SAL Heavy Lift, said companies that did try to cheat the rules would be found out eventually and would suffer the consequences. "Then nobody will trust you," he added.
---
RELATED SESSION
What Is the True Cost of Compliance for IMO2020?" will take place on Wednesday, 22 May from 13:00 – 13:50 on the Main Stage in Hall 4. The panellists will tackle these key questions: What is the current state of play in the countdown to the new regulation? Will there be a major change in the way the industry operates in 2020? How can breakbulk operators guarantee the supply of compliant fuel in all regions? Who will cover the added compliance costs – ship operators or shippers? What, if any, steps are in place to avoid disruption to service? How will the physical fleet be affected? Will there be an impact on vessel availability? With panellists representing Wallenius Wilhelmsen Ocean, Clean Shipping Alliance, Zeamarine, S&P Global, Hitz, Wärtsila and DNV-GL.
---
READ MORE FROM THE PREVIEW
•
2 Burning Questions for the Industry, Answered
•
What Logistics Providers Need to Know About Working Big Projects in East Africa
•
On the Road to Smoother Land Transportation
•
Women Welcome: Building a Career in Project Logistics
•
Let's Talk Innovation
•
Into West Africa: Why Mammoet Set Up Shop in Ghana
See the full preview >>