---
Oct 04 | 2019
The world's largest country holds major potential for project cargo and heavy lift players.
As a global oil & gas behemoth, Russia is no stranger to complex project logistics to develop its most important industry. For freight forwarders and breakbulk freight specialists, as well as equipment suppliers, Russia is quickly re-establishing itself as a top market, post-recession.
Russian project cargo sector outlook
Major oil & gas plans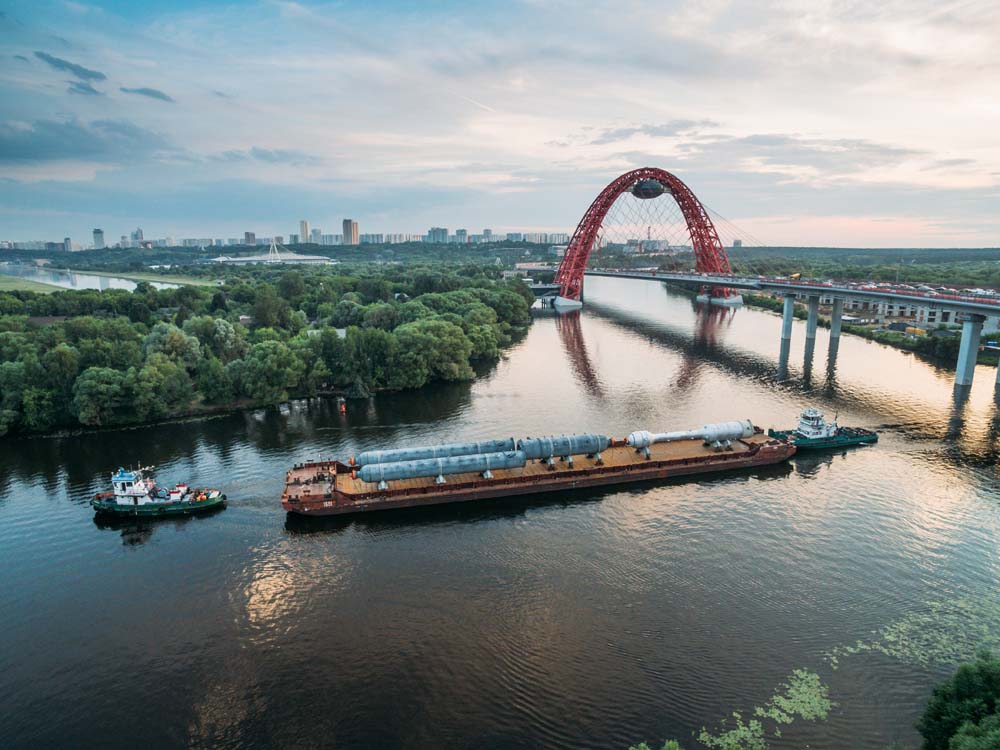 It's no secret that hydrocarbons are Russia's most important commodity. Responsible for generating 40% of government revenues, oil & gas is the nation's lifeblood. Major spending on new projects, despite sanctions, is planned, as long as the oil price remains stable.
The project portfolio and contract potential in this vital industry is expected to expand into the next decade. 29 new oil & gas developments are planned from now until 2025. Gazprom, the Russian gas supermajor, has laid out an $160bn spending spree on fresh developments and updating/refreshing existing sites.
The other Russian IOCs and NOCs (Rosneft, Lukoil, Tatneft, Novatek, etc.) are all pushing ahead with new production-boosting projects too. In total, projected oil & gas capex into the next decade floats above $200bn.
The Arctic is rapidly becoming Russian oil & gas' key territory. Beneath the frigid waters and permafrost landscape lies untapped natural gas and oil. Due to the importance of these resources for Russian prosperity, it's only logical that there's a big drive to extract these resources.
Other key areas for oil & gas exploration and development in Russia include the Caspian Sea, Siberia and the Far East.
Spotlighting major Russian hydrocarbons projects
As we've mentioned above, the Arctic is a hotbed of oil & gas activity, despite the sub-zero temperatures.
Novatek is leading an LNG charge here. Russia's no.2 gas company is pushing ahead with its $27bn Arctic LNG-2 Plant. One of the key production facilities security energy and economic security into the next decade, this will hold a 19.8m ton gas capacity once fully operational in 2030.
We can look to EPC contractors to find how transporters can net transportation contracts for the oversized modules and components in use at projects like Arctic LNG-2 plant.
McDermott holds an engineering contract to supply complex modules to the project. These will be built in a fabrication facility in Qingdao, China, to Arctic LNG-2's Eastern Siberian location.
Due for delivery in 2022, the modules will require a specialist touch when it comes to transportation, thanks to their projected weight and dimensions.
Fesco has been busy moving equipment and construction machinery to Novatek's Kola Shipyard, Murmansk, to prepare for further Arctic LNG-2 component delivery and construction. As of October 2018, Fesco had shipped more than 1,500 tons of heavy machinery to Kola.
Elsewhere, we have projects such as Nord Stream 2. Conceived as a successor to the Baltic-Mainland Europe Nord Stream 1 pipeline, this new route would keep gas supplies coming from Western Russian to Northern Europe.
The $6bn project is one of the largest pipeline developments worldwide, covering 1,250km and the territorial waters of five countries. Nord Stream 2 is a significant enterprise, and one that throws a light on how oil & gas projects throughout Russia are big contract drivers.
Blue Water Shipping (BWS), for example, is handling pipe transhipments across the Baltics, moving 500 total shipments from German and Finnish ports to marshalling yards in Sweden and Finland. Since 2017, BWS has moved over 54,000 coated pipes via ship into the Scandinavian terminals, and a further 16,000 via train from Russia into Finland.
It is also worth looking into the Caspian Sea. This is the location of Russia's largest oil discovery for decades: Vladimir Filanovsky field. Lukoil is spearheading development of the field, which boasts 129m tons of oil and 30bn cubic metres of gas.
Why's this important? It's the site of some major heavy lift activity. Mammoet has been the go-to for ultra-heavy equipment at Filanovsky field. September 2018 saw it deliver load out of 7,400-ton ice LSP-2 resistant platform to Lukoil's drilling site, some 220km off the coast of Astrakhan. Using its JS2400 jacking system, Mammoet was able to lift LSP-2 onto a barge, before sailing it up the Volga River to the project site in Russia's Caspian Sea waters.
Russia's energy sector provides opportunities for equipment suppliers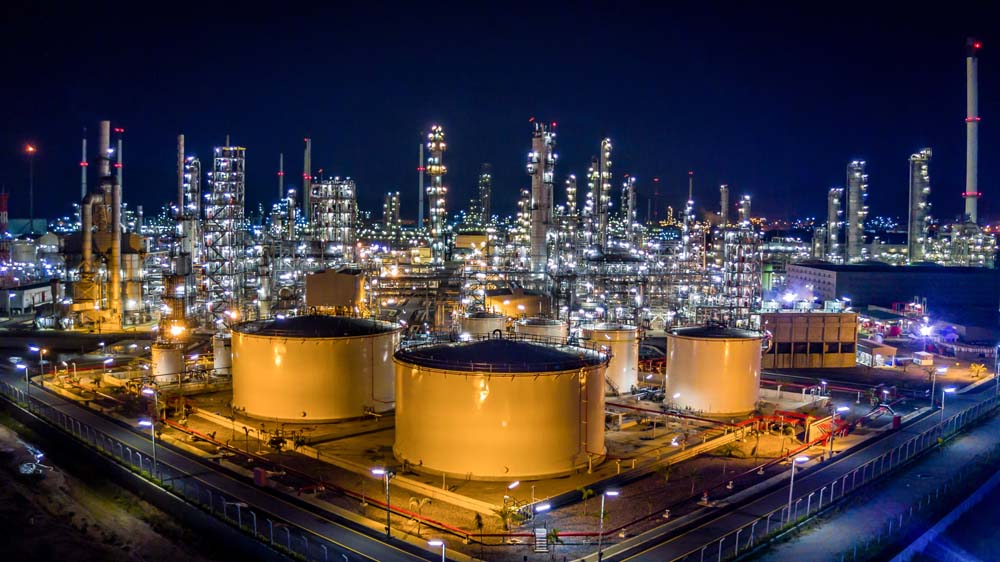 The oil & gas sector, by its nature, demands movement of out-of-gauge and exceptionally heavy cargoes. These often require either bespoke solutions, or port and terminal-installation of attendant infrastructure and equipment.
As such, firms are anticipating an upswing in demand for their equipment and lifting/transport solutions.
Sarens, for example, has opened a new depot on the Tura River, Tyumen (some 2,500km east of Moscow), in order to facilitate region hydrocarbons activity. Starting small, stocking rough-terrain cranes with capacities between 60-80 tons, the depot will expand soon. Tyumen serves as an important service centre for West Siberia, itself a very busy hydrocarbons producing region.
Other suppliers are taking big orders as Russian oil & gas continues to influence the regional breakbulk sector. Kwintmadi, the Russian distributor for Demag/Terex cranes, has ordered 23 pieces from the supplier. The capacity of these cranes ranges from 75-250 tons, ready for moving to key logistics facilities around Russia.
The land of oil & gas is the land of project cargo opportunity
While Russia holds hydrocarbons in such huge esteem, and while it is integral to the nation's economic success, it will continue to invest in developing its oil & gas assets.
Expect a steady stream of contracts and equipment orders coming from this huge oil & gas producer.
Breakbulk Europe is where you'll find them.
Find Russian contracts & much more at Breakbulk Europe
Breakbulk Europe, the project cargo community's largest meeting point, is the place to capitalise on these trends and more.
Get insider information from industry bellwethers and find a wealth of new opportunities.
Whether you're a carrier, cargo owner, freight forwarder, equipment supplier or involved in heavy lift and project cargo, you'll find your latest contract or project partner here.
Want to get involved?
Click here to reserve your exhibitor space.