---
Dec 06 | 2021
Port of Rotterdam issues new report to leverage this sea change in our industry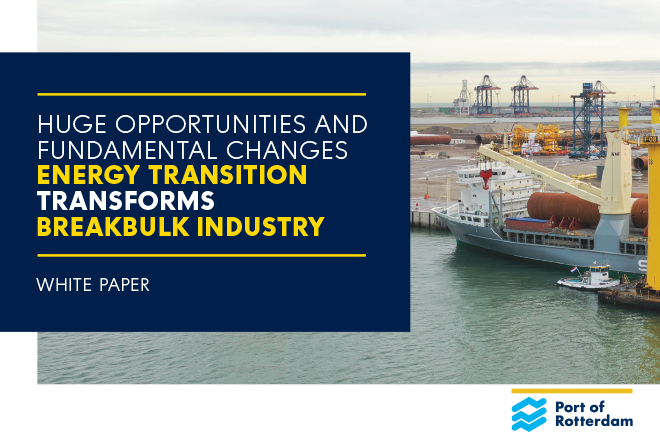 The energy transition is without any doubt one of the big – if not the biggest – 'game changers' for the breakbulk sector. But what does this energy transition actually entail? And what does it mean for the industry, especially in the breakbulk sector? In this new report from our Breakbulk Europe 2022 partner Port of Rotterdam, you'll find answers to how to take advantage of this major change and actions to take now to put your company on a firm foundation for the future.
Fill out the form to download the full report.
About the Port of Rotterdam and Breakbulk Europe 2022
Port of Rotterdam is the host port for the world's largest gathering for the project cargo and breakbulk industry and we are excited to relaunch Breakbulk Europe at its new venue Rotterdam Ahoy. Companies of all sizes and sectors have confirmed their participation in the event, which will make this Breakbulk reunion an event not to be missed.