---
Apr 21 | 2020
Breakbulk Europe 2020 Exhibitor News!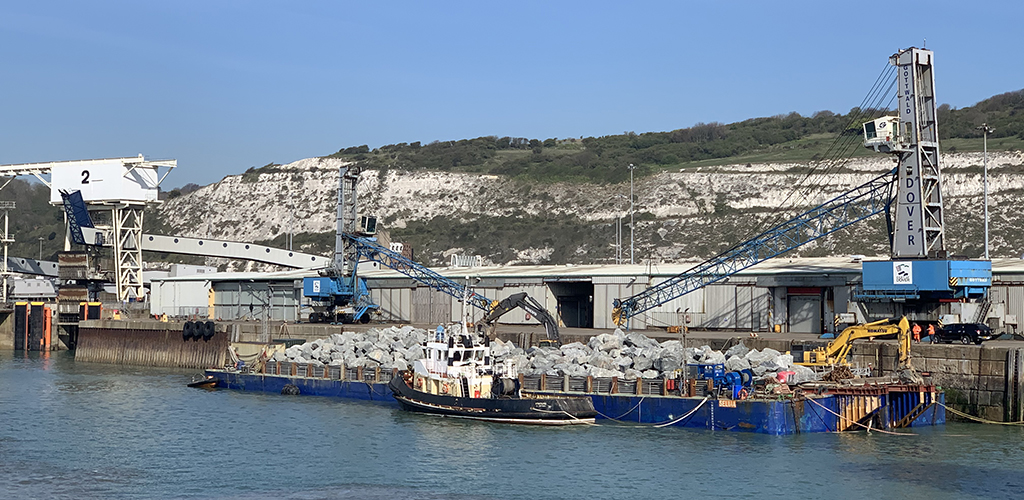 Last year heralded a new era for Port of Dover Cargo Ltd, with December 2019 becoming a moment in the Port's history as the brand-new Dover Cargo Terminal West became fully operational after five years in the making. Dover Cargo Terminal West was an essential part of a £250 million redevelopment project (co-financed by the EU) - the biggest transformation to ever take place at the Port of Dover.
With a state-of-the-art new terminal opening, came brand new commodities and customers.
The Port of Dover now has the capability to process a whole range of cargo including fresh produce, containers, project cargo, general cargo, Ro-Ro and breakbulk – new products already include rebar steel, timber, aggregates, rock armour, wheat and rape seed.
With an already successful and established trade in perishables, Port of Dover Cargo can now make use of the very best technology and facilities to increase its business opportunities and customer base even further. There is also an additional warehousing and distribution phase being added in 2021, enabling more expansion.
Nik Scott-Gray, General Manager of Port of Dover Cargo Ltd said:
"It's amazing to see the new Terminal fully functional and processing such a large variety and volume of cargo using new equipment, warehousing and IT systems.
The Dover Cargo business is one of the best in the industry and I'm thrilled that we can now take it even further with the endless opportunities that the new Terminal brings us. It has been fully functional for four months, and we have already welcomed new customers and cargo, which is really exciting to see."
The facilities in the new refrigerated terminal include:
Two new berths, 340m and 240m in length with a minimum quay depth of 9.5m.
Its roof is cladded in solar panels, contributing to the Port's aim of reducing carbon footprint by 5% each year. Covering approximately 10,000sqm and consisting of 4837 individual photovoltaic panels, it can generate 1.0MW of electricity at peak output, more than enough power to chill all the storage chambers when full of bananas.
Current hinterland for external storage of 66,000 square metres.
2 x Gottwald Mobile Harbour Cranes provide a lifting capacity of 125tns each with an outreach of up to 51m. The eco-efficient cranes will operate with a Hybrid drive technology to maximise fuel economy, reduce exhaust emissions and create a quieter operating environment.
Port of Dover Cargo Ltd has also received three industry recognised accreditations in less than a year. In March 2020, it became one of only ten depots and terminals across the world to be certified by 360 Quality for its fresh produce handling. In addition, it was granted full AEO status (Authorised Economic Operator) in customs and security in July 2019, plus organic accreditation in March 2020 from the Organic Food Federation.

Click on each photo to enlarge
---