---
Mar 12 | 2019
Several large passenger boarding bridges and its related components were shipped from Spain to Kuwait Port.
Visit Kaleido Hall 6 C40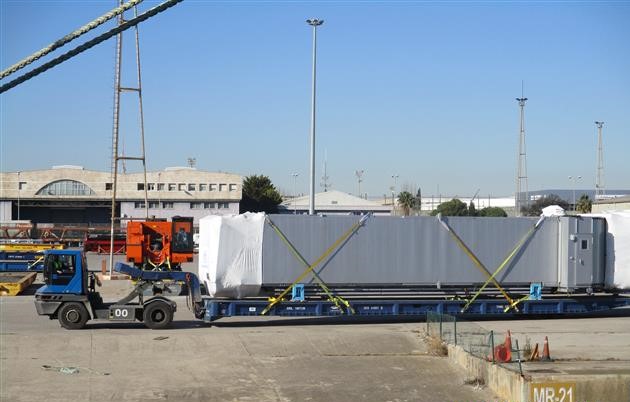 Kaleido's scope was also inland transport up to Kuwait International Airport; this well-known new terminal will handle 4.5 million passengers by 2022.
PBB is a very delicate cargo and Kaleido has been involved in the delivery of this cargo to different new airport terminals located in Middle east, Europe, Canada and South America.