---
Sep 24 | 2020
Special edition of the BreakbulkONE Show added to next week's line-up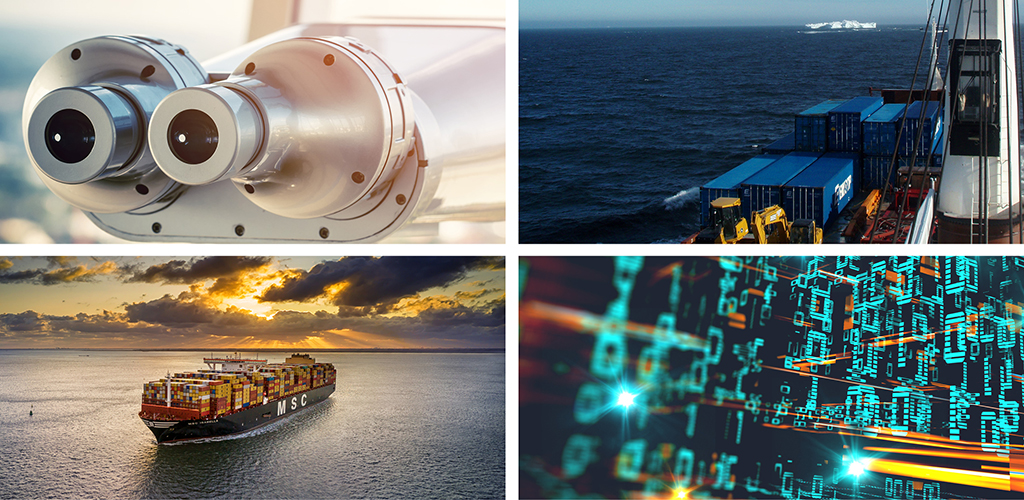 FOR IMMEDIATE RELEASE
28 September 2020, LONDON—A fourth session has been added to Breakbulk Europe: The Digital Special, bringing four of the world's busiest carriers together to discuss the current shipping market for project cargo, shifting trade lanes as a result of the COVID crisis and resiliency in the year ahead. This special edition of the BreakbulkONE Show, known for its convivial talk show format and industry support during the COVID crisis, will air Wednesday, 30 September at 4:00 p.m. BST (London). Registration is free.
The show is sponsored by MSC Mediterranean Shipping Company and the firm's global project cargo manager Ben Collins will be joined by Felix Schoeller, general manager for AAL Shipping, Dominik Stehle, newly-appointed chief commercial officer for United Heavy Lift and Ulrich Ulrichs, chief executive officer for BBC Chartering.
The purpose of the show is to take the pulse of the carrier sector after withstanding the upheaval caused by pandemic disruptions, including manufacturing hub shifts and delays to primarily energy sector projects, while responding to market demands for greater efficiency via rapid adoption of new technologies. What lessons have been learned and how can they be applied as the industry moves forward?
Ulrichs posed the challenge in one of the first Breakbulk365 webinars held in May. "The question is: what will the next crisis look like?" he said. "In any case, always try to expect the unexpected, try to see the black swan in advance, be mentally prepared." Ulrichs was referring to an expression first coined by Nassim Nicholas Taleb in his 2007 book, "The Black Swan," events that are highly improbable and unpredictable with a massive impact.
While we may not be able to identify a black swan in advance, we can learn from those leaders in the field and work together to be better prepared the next time around. Join the discussion and register for this session. There will be a Q&A period toward the end when viewers will have the opportunity to weigh-in and seek advice from the carriers.
Breakbulk Europe: The Digital Special Agenda
Tuesday, 29 September at 2:00 p.m. BST
Business Outlook: How the Project Cargo Sector Is Adapting to the New Normal
Brought to you by Volga-Dnepr and featuring Johan-Paul Verschuure, project director for Rebel Group; Kyriacos Panayides, managing director for AAL Shipping; Javier López Oliver, senior logistics project manager for Abengoa; Ekaterina Andreeva, commercial director for Volga-Dnepr UK; and Arnoud Dekkers, commercial director for 4D Supply Chain Consulting.
Wednesday, 30 September at 10:00 a.m. BST
Growing a Sustainable Future
Presented in partnership with the World Ocean Council and featuring Paul Holthus, founding president and CEO of WOC, Uwe von Bargen, director for environmental and sustainability issues for bremenports; Jason Pratt, vice president of group health, safety and the environment for DP World; Sophie Punte, executive director for Smart Freight Centre; and Roger Strevens, vice president for global sustainability at Wallenius Wilhelmsen.
Wednesday, 30 September at 4:00 p.m. BST
Carrier Check-in: Cargoes, Hotspots and the Road Ahead
Brought to you by MSC and featuring Ben Collins, global project cargo manager for MSC Mediterranean Shipping Company; Felix Schoeller, general manager for AAL Shipping; Dominik Stehle, chief commercial officer for United Heavy Lift; and Ulrich Ulrichs, chief executive officer for BBC Chartering.
Thursday, 1 October at 2:00 p.m. BST
The Breakbulk Technology Landscape: Gaining a Competitive Advantage
Featuring Leif Arne Strømmen, vice president of innovation and project logistics at G2 Ocean; Sven Hermann, managing director at ProLog Innovation and professor for logistics and supply chain management at NBS Northern Business School; Aljosja Beije, logistics and technology lead at BlockLab; and André Starke, managing director for Hansa Meyer Global Transport Co., Ltd. Thailand.
For more information and to register, visit
http://europe.breakbulk.com/page/the-digital-special-2020
.
Breakbulk Europe 2021, one of three global Breakbulk events, will return to Bremen, Germany, from 18-20 May. Breakbulk Middle East will be held in Dubai, 9-10 February 2021, and Breakbulk Americas will take place in Houston, 28-30 September, 2021.
About Breakbulk Events & Media
Through its Breakbulk365 program, Breakbulk Events and Media offers a year-round hub for the project cargo and breakbulk industry, making seamless connections between Breakbulk events, Breakbulk digital products and Breakbulk magazine.
About Hyve Group plc
Hyve Group plc is a next generation FTSE 250 global events business whose purpose is to create unmissable events, where customers from all corners of the globe share extraordinary moments and shape industry innovation. Hyve Group plc was announced as the new brand name of ITE Group plc in September 2019, following its significant transformation under the Transformation and Growth (TAG) programme. Our vision is to create the world's leading portfolio of content-driven, must-attend events delivering an outstanding experience and ROI for our customers.
Press contact:
Leslie Meredith
Marketing & Media Director
Breakbulk Events & Media
E:
Leslie.Meredith@breakbulk.com
T: +1 801 201 5971