---
Sep 27 | 2019
The world of European project cargo is constantly in motion. New trends and topics emerge every day, week and month of the year.
Here, we look at the buzz around some big topics of keen interest to sector players, to better understand the state of the market.
Trends to watch in European project cargo

Offshore outlook causing a buzz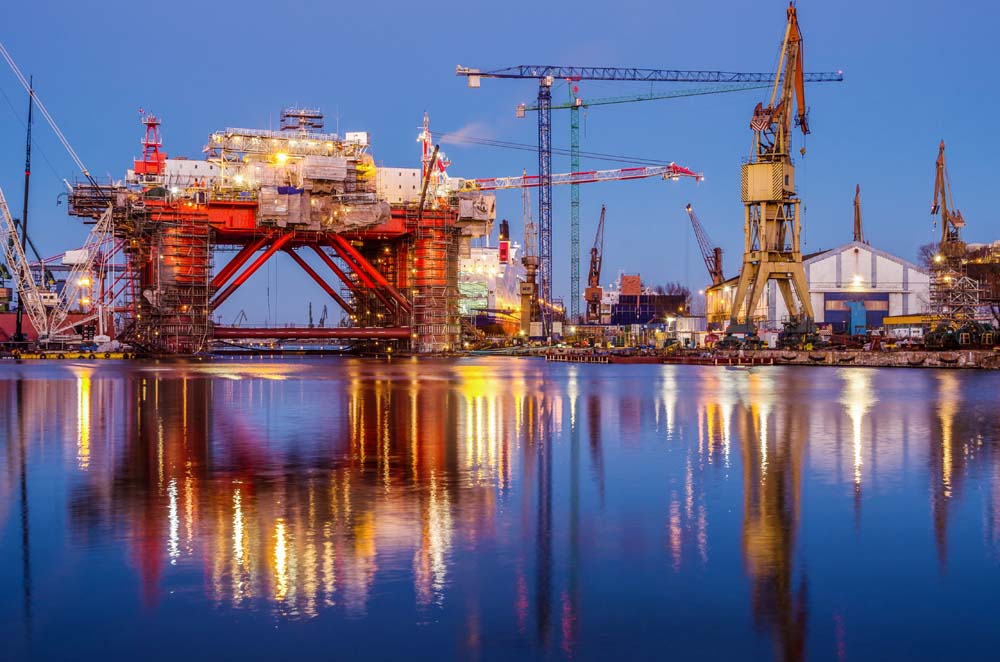 The resurgence of offshore oil & gas throughout Europe is something to watch. As we approach a new decade, a spate of new projects is expected to be committed. By 2021, 18 such developments look likely to enter the planning or execution phases.
It should be noted, however, that the capex will be half that than was spent in 2013 prior to the oil price downturn. This does suggest that the projects will be smaller in size and scope than pre-downturn developments.
The UK will be a bellwether when it comes to pursuing offshore projects. Of the aforementioned developments, Hurricane Energy's Lincoln Crestal North Sea project, west of the Shetland Islands, will see the highest investment. Capex is a projected $5.4bn.
Hurricane struck first oil in September 2019, signalling further work to bring Lincoln up to production.
Rystad Energy expects the UK offshore EPCI market to grow by 65% over the next three years. Alongside this, subsea and seismic sectors are also expected see 35% growth over the same period.
Overall, if we look at the wider oil & gas sector, a lot of projects are coming. Including on and offshore, some 81 projects are in the pipeline, expecting to start by 2025. The UK holds the largest project portfolio in this energy sector. It has 37 projects planned or under-way, followed by Norway with 28 and Italy with 6.
This means Europe will remain a major cog in the offshore machine way into the next decade and potentially beyond.
Blockchain technology pioneers smoother shipping
New technological innovations are expected to improve and streamline freight transport services. Digitisation is sweeping throughout the project cargo and breakbulk industry. Advancements like the increasingly popular blockchain technology are playing a big role in shaping the future of the sector today.
Major carriers are already trialling blockchain solutions. G2 Ocean and Manuchar have successfully proved paper Bills of Lading are a potential thing of the past.
The pair concluded tests of CargoX Smart B/L™ blockchain technology to transfer Bills of Lading digtally with partner shippers around the world. During its test period, the companies moved goods ownership for cargo loads travelling from China to Peru.
"G2 Ocean consider Smart Contracts based on Distributed Ledgers or blockchain as a unique opportunity to digitalize and automate manual processes between its clients and subcontractors. The Bill of Lading is one of two priority areas in 2019 using blockchain technology. Based on these successful pilots, our next step will be to scale this up and offer it's as a value-added service to our clients," said Leif Arne Strømmen, Vice President of Innovation G2 Ocean.
"The implementation of new technologies is essential to establish and maintain our leading position in terms of cost-efficient sourcing & supply chain solutions for our customers. We focus on technologies that go beyond the hype and deliver real benefits in terms of speed, efficiency and the quality of service.
"That is exactly why this successful Smart B/L pilot is such an important next step in Manuchar's digital transformation program: it provides real value. We thank G2 Ocean and CargoX for the excellent collaboration in achieving this success", states Bart Troubleyn, COO of Manuchar, said in a press release.
Big data monitors ship fuel efficiency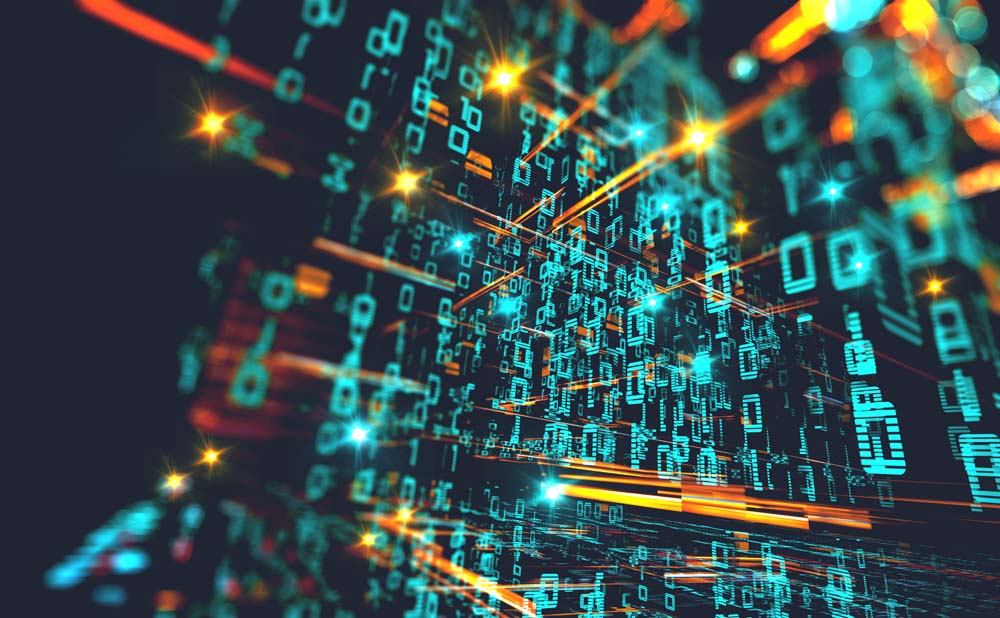 Fuel efficiency is a key consideration for maritime shippers and freight forwarders in the modern world; not just for economic reasons, but environmental ones too.
A variety of platforms are emerging to help fleet owners keep tabs on their fuel performance. One of the solutions making waves comes from Dutch start-up We4Sea.
The platform creates a "digital twin" of vessels, in order to track speed and location data, as well as information on ships' various components. Fuel usage and emissions are thusly tracked in real time. Using this data, fleet operators can work on improving their fuel and energy performance throughout the year.
The end results? Lower harmful CO2 emissions and possible major cost savings.
IMO 2020 regulations come into force next year, prompting carriers and fleet operators to think hard about fuel efficiencies. It's predicted to cost around $1m a year more to run vessels when new lower sulphur fuels become the new standard from next year onwards.
Decommissioning set to benefit breakbulk sector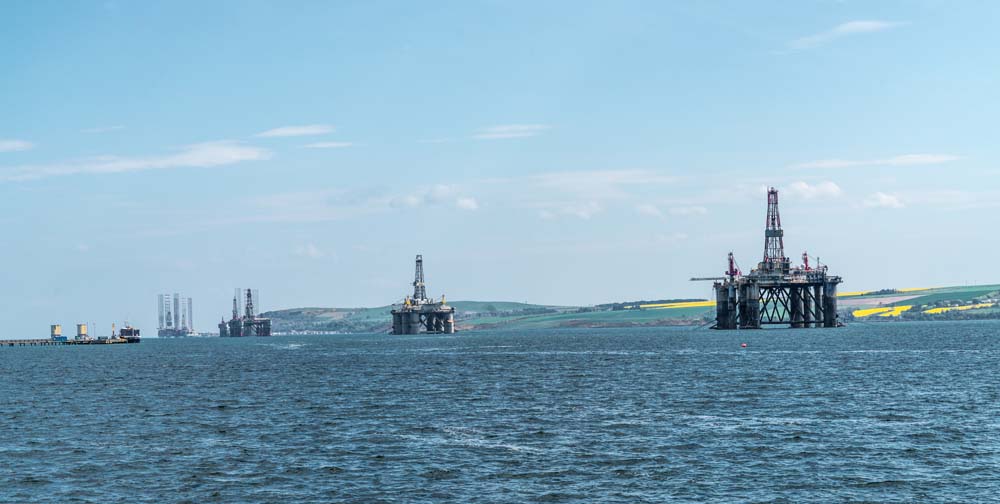 Oil & gas fields do not have infinite lifespans. As the North Sea and European fields are some of the oldest currently still producing, many are seeing their resources dwindle towards zero-gain status.
While this will have big ramifications for new projects, it does mean that the opportunities for freight forwarders and EPCs to tackle big decommissioning projects.
Decommissioning is as great a task as setting up fresh oil & gas operations. Wells and platforms require careful dismantling in an environmentally and cost-effective manner. Ultimately, this is expected to prove a big boon for port operators, equipment suppliers, and project cargo specialists.
Starting with monetary cost, decommissioning oil & gas projects is expected to see $13bn annual spending over the next 25 years. A steady stream of freight handling contracts, related to moving rigs, jacks, umbilicals and other equipment away from project sites to decommissioning zones, will come into the coming decade.
Some of Europe's key ports are already preparing for an influx of new business from this area. The Port of Rotterdam has given the go ahead for two infrastructure projects to boost capacity for handling decommissioned hydrocarbons equipment.
Jumbo is already starting to reap the rewards decommissioning can bring. In March 2019, the firm has won removal, transportation and disposal contracts of three subsea protection domes and piles in the Dutch North Sea in the P15 block.
In short, watch out for this sector moving forward.
Join the conversation at Breakbulk Europe
Breakbulk Europe, the project cargo community's largest meeting point, is the place to capitalise on these trends and more.
Get insider information from industry bellwethers, and find a wealth of new opportunities.
Whether you're a carrier, cargo owner, freight forwarder, equipment supplier or involved in heavy lift and project cargo, you'll find your latest contract or project partner here.
Want to get involved?
Click here to reserve your exhibitor space
.