---
Feb 06 | 2020
Nacala, Mozambique, January 25, 2020 – The project alliance of deugro and Manica Freight Services (Mozambique) S.A. have safely completed the first-ever double Antonov 124 flights directly to the gas-rich north of Mozambique.
Visit
deugro
at Breakbulk Europe, hall 5 stand 5G70-H71.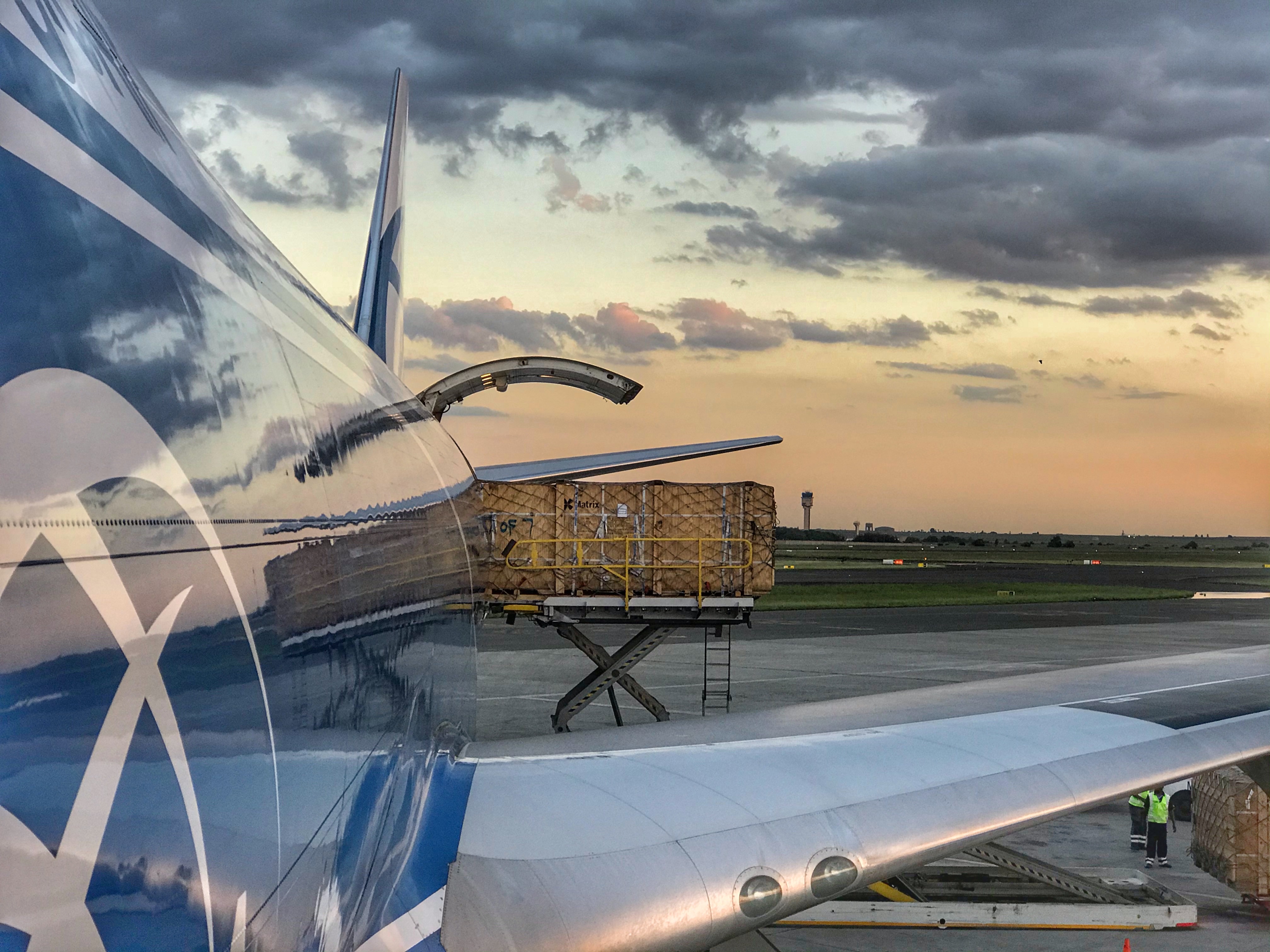 deugro Italy was recently awarded the shipment of 140 metric tons of time-critical air freight cargo based on the innovative solution that deugro proposed. The industrial equipment was transported on an AN-124 flight and a Boeing 747 freighter, both starting in Houston, Texas, USA to Mozambique.

Due to infrastructure and handling restrictions at Nacala Airport, Mozambique, wide-body freighter aircrafts are traditionally unable to offload at this airport facility. Because Nacala was by far the closest airport to the job site in the north of the country, finding a solution to support the offloading of the cargo was needed. Extensive feasibility studies, performed by deugro's regional project experts, were required to design a safe and efficient handling solution for all critical cargo to be flown to Nacala for this project. Using deugro'sexperience in complex air feight solutions, the specialized ramp of the AN-124 "Ruslan" aircraft, operated by Volga-Dnepr Airlines (VDA), was quickly identified as the best solution to the challenges presented by this project.

Once the cargo handling challenges were solved, the optimum flight plan options were finalized. It was determined that the Antonov 124 flight carrying 100 metric tons would fly directly to Nacala Airport, and the remaining 40 metric tons were to be transported in the Boeing 747 to Johannesburg, South Africa. Here, the cargo was repacked to make it available for collection by the same AN-124 flight upon returning from Nacala, where the first lot was offloaded. The final leg of the project saw the cargo safely flown from Johannesburg to Nacala.

Meanwhile in Mozambique, deugro's exclusive in-country partner Manica Freight Services was directly liaising with the national airport operator Aeroportos de Moçambique to ensure that all offloading would take place smoothly upon arrival of the aircraft. Through the proactive planning by the parties involved, all required permits were obtained in good time. Trucks and their lashing equipment were inspected, operational toolbox meetings conducted and the team in Nacala was on standby to receive cargo directly from the aircraft's on-board cranes.

Prior to execution of the operation, deugro assessed all options, focusing on schedule, risk and cost to design the optimum flight plan. deugro's dedicated oil and gas team in Houston coordinated locally with the vendor of the cargo to ensure that the goods were packed in accordance with all HSE and client requirements and ready for loading on schedule. Once the planning was finalized, all requests were submitted to the respective national authorities along the flight route.

"Due to the innovative solution, thorough planning and exemplary cooperation among all stakeholders, we were able to reduce the client's cost expenditure and ensure a safe delivery while minimizing door-to-door operational risk for this urgent oil and gas consignment," said Marco Furgada, Branch Manager deugro Italy. "As a result, all the cargo was successfully delivered to the client's yard in Nacala, where immediate commencement of uncrating, inspection and installation was possible."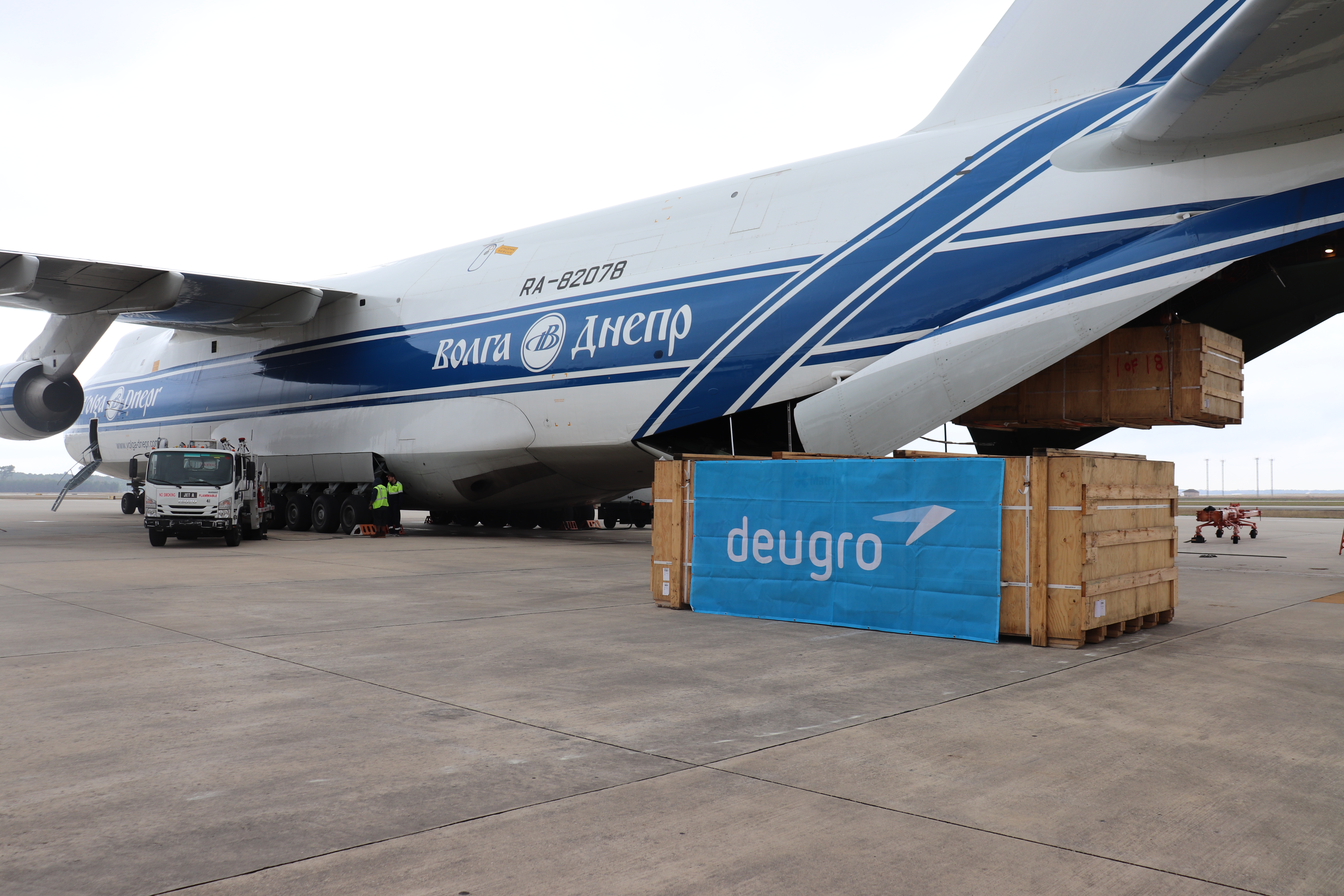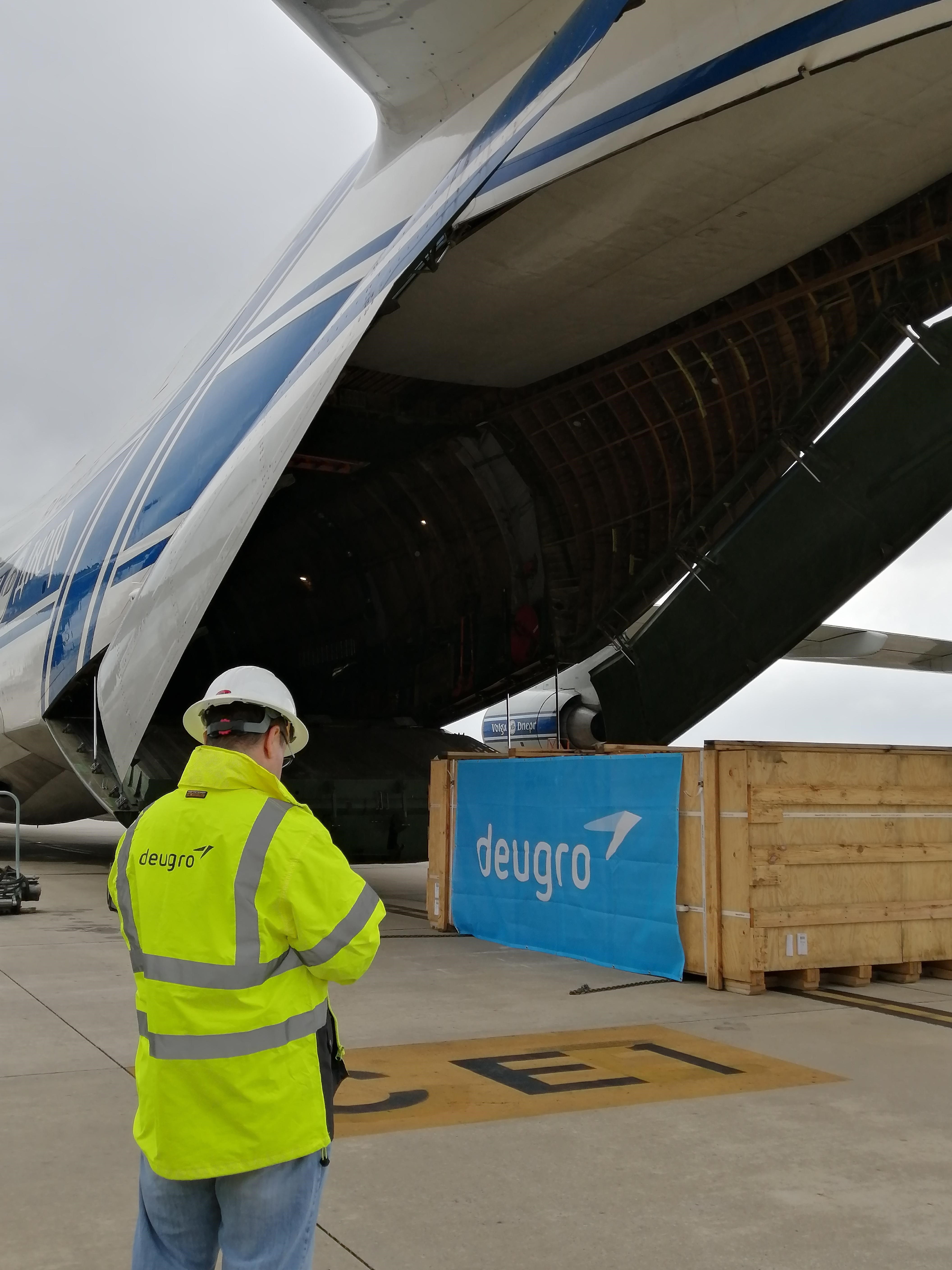 About deugro

deugro is a highly specialized freight forwarder with a strong focus on turnkey logistics solutions for industrial projects. We have a proven track record in successfully executing projects of any magnitude, even under the most challenging conditions and requirements.

deugro focuses wholly on identifying and solving clients' specific needs with unique tailor-made solutions that fulfill all requirements. To deliver the best in both cost and performance, deugro serves as an extension of its clients in their respective supply chains. It provides ocean and inland waterway freight services, road and rail transportation as well as airfreight to almost any destination.

Thanks to a vast network of more than 70 company-owned offices in over 40 countries, deugro leverages comprehensive and in-depth expertise around the world to deliver on its promise. Clients benefit from global coverage and local expertise at every major industrial hub.

deugro was founded in 1924 in Frankfurt am Main, Germany and is a family-owned enterprise in its third generation, with nearly a century of experience in the logistics industry. Today, deugro is an independent company of the deugro group, which is comprised of several companies focusing on project freight forwarding, ocean transportation of heavy lift and project cargo, transport and marine engineering as well as specialized transportation assets.