---
Sep 24 | 2019
From our position in Bremen, Germany, Breakbulk Europe is able to keep a close eye on the Northern European business environment.
From a wide range of mergers and acquisitions to key projects, there is a lot actvity happening in the region right now. However, political aspects are also creating uncertainty throughout North Europe too, which may have a negative affect on the regional market.
Project cargo business in North Europe
Mergers and acquisitions point towards wider industry collaboration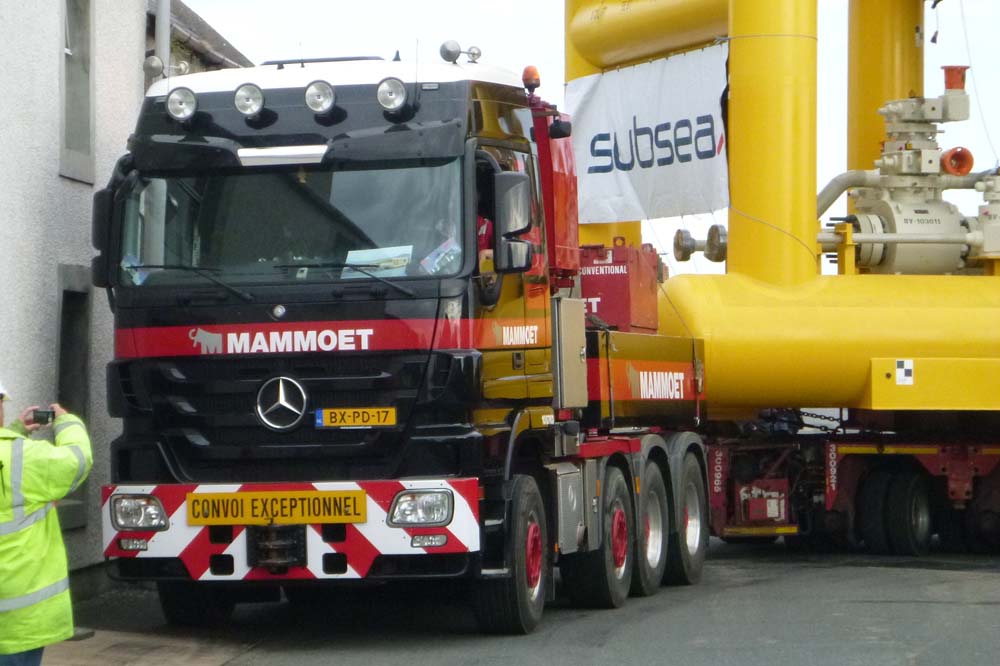 The important thing to look out for throughout Northern European markets right now is a spate of mergers, acquisitions and collaborations between leading heavy lift and project cargo players.
The big one, which no doubt all professionals will already be familiar with, is Dutch titan Mammoet's acquisitions of UK-based ALE. Combined, the new merger now controls a heavy lift fleet of hundreds of cranes, chassis and trucks, allowing it an enormous amount of flexibility and market presence.
Sarens, another big player in the heavy lift sector, has commented that it will be difficult for it to make its own play to rival this new major merger, liking the Mammoet-ALE deal to "a grand old lady and the new kid on the block ganging up against their brother."
With the new level of coverage Mammoet-ALE can now offer, however, it may be able to offer a more cost-effective service.
While this is the largest deal, it is far from the biggest, it is far from the only new deal. The influence of oil & gas and renewable energy is pushing many companies together.
Buss Group, for instance, has acquired SSC Wind to form Buss Wind Services. This allows Buss to expand its remit beyond its current port logistics offer, based around capturing wind farm cargoes in the North and Baltic Seas. Under its new guise, Buss Wind Services can now offer maintenance and repairs services in on and offshore locations.
In the carrier sphere, Zeaborn Group has formed a joint venture with MPC to handle chartering and commercial management of a fleet of more than 160 container and bulk carriers.
Elsewhere, two Antwerp-based forwarders, Aneka and Edmond van Dyck & Sons are forming a new metal products-focussed entity, Steelduxx. It is hoped this will begin operations in 2020. Together, the companies already handle 1.2m tons of steel products per year.
Brexit casts uncertainty over European project cargo sector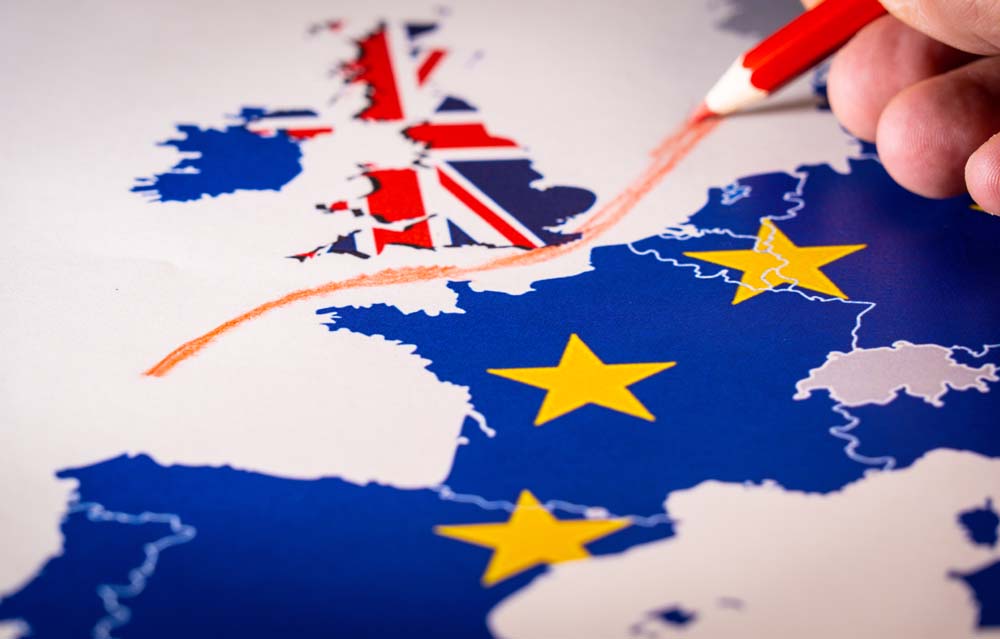 The major political event of its time, Brexit, has caused consternation around the world – not least in the project cargo sector.
Issues arising from cross-border customs and logistics and uncertainty on the post-Brexit landscape is causing consternation for carriers, freight forwarders and port and terminal operators throughout Europe.
ALE, for instance, is considering moving out of the UK and into the Netherlands in order to make it easier to focus on cross-continental projects.
Reports say as freight movement across the English Channel, including project cargo, bulk, and container shipments, could fall by up to 87% with a No-Deal Brexit.
In the UK, however, preparations are underway to help alleviate the strain caused by the UK's exit from the European Union. The British government has announced £9m will be made available for ports to prepare for Brexit.
A "Brexit busting" rail terminal has also been unveiled in the Midlands by DB Cargo. It will be a key hub for steel products from major suppliers, such as Tata Steel, SSAB and ArcelorMittal.
Still, until the political fog clears, Brexit remain an important source of uncertainty for project cargo professionals moving forward.
Carriers scoring contracts keeps the European market rolling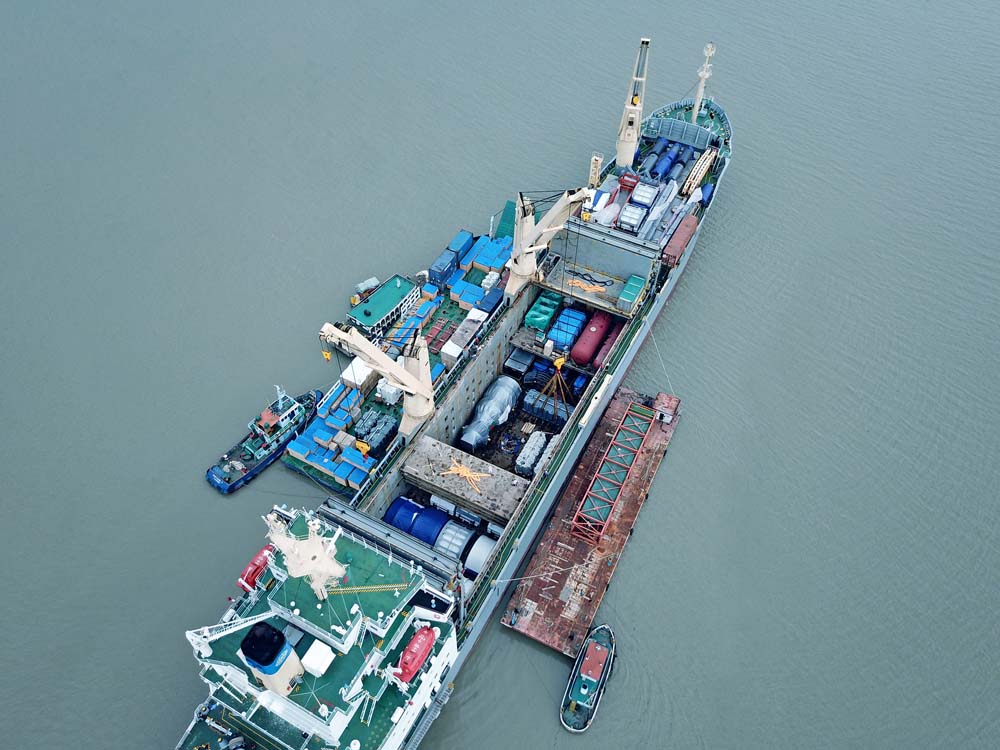 While the sector experienced a slowdown in 2016, actually one of the worst on record, Europe has returned to growth mode, when it comes to project cargo.
As a result, contracts are flowing throughout the region. These are focussed on a wide variety of different cargo types, including wind turbine components, through to nuclear power plant construction materials and units, vehicles, and other out-of-gauge freight loads.
The military industrial complex looks set to be a key source of project cargo and breakbulk contracts moving forward, if ALS' experience is anything to go by. Recently,
the abnormal load specialists moved military vehicles from German army bases to a location in the Netherlands
.
Army vehicles are often transported via specialist means, in this case using ALS flatbeds capable of handling the tonnage of these logistics supports vehicles and tankers. Perhaps not the most unusual of loads, but still and indicator of the various types of freight that continues to require expert movement around Europe.
As we've looked at in-depth, renewable energy is rapidly emerging as a key contract originator throughout Europe. Certainly, companies large and small are finding wind power in particular a great source of new business.
Take Barrus Projects' recent shipment of VESTAS nacelles from manufacturer Liebherr from Dzerzhinsk, Russia to the Kamensko-Krasnoulinskaya and Gukovo wind farms. This particular cargo movement involved a multi-modal approach, utilising Barrus' fleet of Mercedes-Benz ballast trucks, Goldholfer PST/SLs, and river barges.
Together, these are indicators that renewables will require a more concerted approach to project delivery when on-land. Of course, this is all dependent on project location. In this instance, the wind farms are located in rugged Russian wilderness, but still highlights efforts required to move such heavy equipment around Europe.
It's worth touching on ports at this stage. We've spoken about how major maritime hubs are seeing
increased throughput in project cargo and ro-ro sectors in our quick industry round up
. The nature of these cargoes shift from port to port, but they are all invaluable steps in supply chains.
Look at the Port of Bristol in southern Britain. It has been acting as a key link in supplying the Hinkley Point Nuclear Power Plant with aggregates, modules and construction materials. In doing so, it has kept up to 300 lorry loads off the roads of Bristol and the surrounding area, helping cut the project's environmental impact down.
The port has also invested in a new jetty to capture further energy-related cargoes too, as Avonmouth Dock expands. In doing so, it hopes to continue its steady stream of energy-related business.
Capture North European business at Breakbulk Europe
Breakbulk Europe, the project cargo community's largest meeting point, is the place to capitalise on the brightening continental market outlook, especially in Northern Europe.
Our Bremen location puts us right in the heart of one of the world's busiest heavy lift and project cargo markets.
Whether you're a carrier, cargo owner, freight forwarder, equipment supplier or involved in heavy lift and project cargo, you'll find your latest contract or project partner here.
Want to get involved?
Click here to reserve your exhibitor space
.