---
May 14 | 2019
XLProjects member news
Visit
XLProjects
in hall 6 stand B21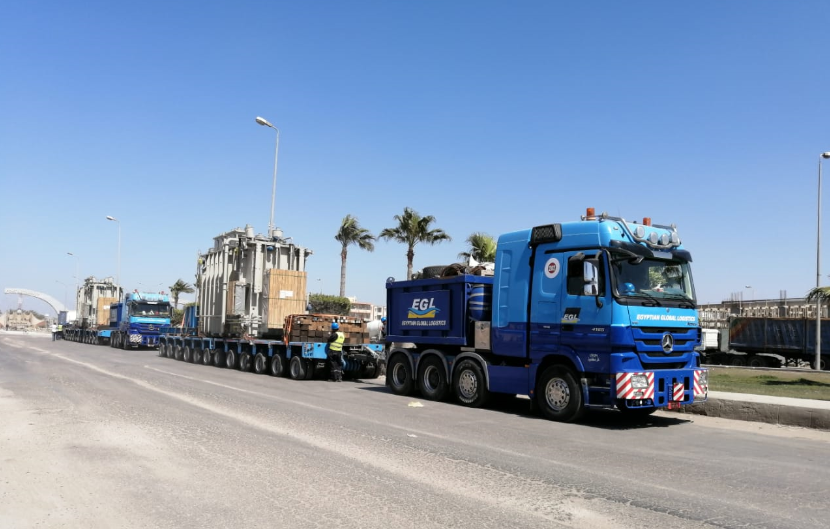 Project Execution
On the 2nd April 2019 Egyptian Global Logistics (EGL), subsidiary of KADMAR GROUP, completed offloading, receiving at the port storage area, backloading, transporting to the site and jacking/ skidding of 2 transformers via Damietta port for Damietta Furniture City Power Stations - designed to increase the production of the most productive furniture city in Egypt.
Damietta is considered a diamond of furniture manufacturing in Egypt. With the lowest unemployment rate all over Egypt, it is a well-known area for fine art and handy crafted furniture exporting more than 50% of its products worldwide.
In addition to the above services, EGL (Kadmar Group) arranged:
Daily toolbox meetings, preparation of cargo safety zones, use of own safety equipment to avoid damages to the cargo, obtaining the road and traffic police permits
Transporting was arranged in harsh winter conditions with heavy rain and in a very soft soil area.
The site was located on the coastal road 40 km from Damietta Port. The operation was particularly challenging due to many difficulties. Most difficulties were during jacking/ skidding which was not easy due to below reasons:
The site operation/ execution area had very limited space for trailers to maneuver and very soft soil.
Total skidding distance from the trailer position to the foundation was approximately 19 meters.
EGL project team achieved this success through careful planning and continued to impress the market with well-trained staff along with the use of latest fleet equipment and technology in Egypt.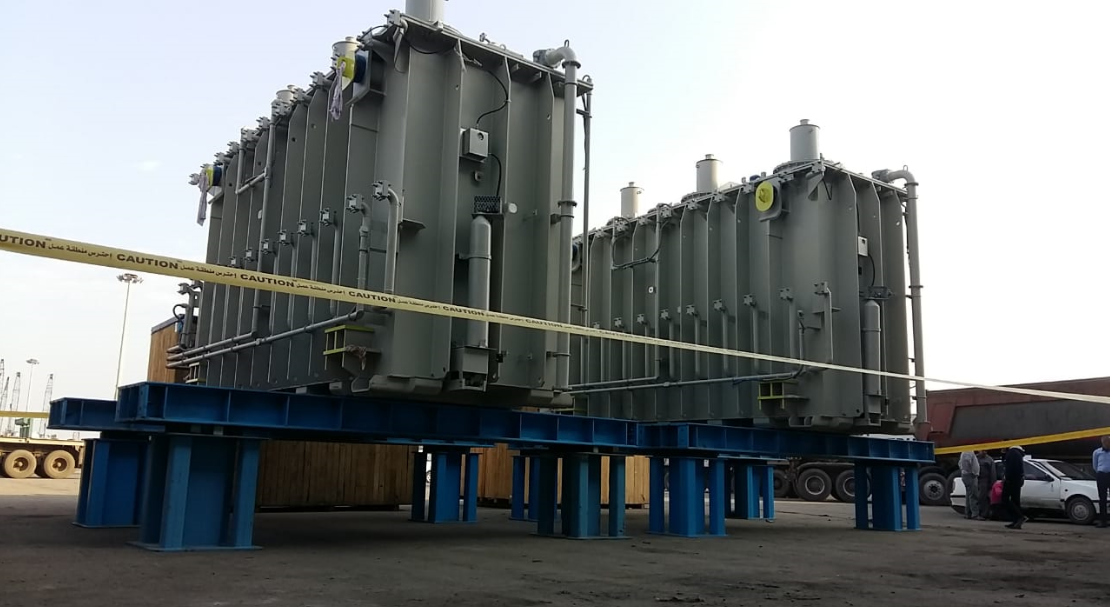 Project Information
Location: Damietta Furniture City Power Stations
Client: East Delta Electricity Company
EGL scope of work: Unloading the cargo in Damietta Port, port shift, in-land transportation to the site and jacking/ skidding to foundations.