---
Aug 09 | 2019
2016 was a nightmare year for project cargo in Europe. But this is three years hence and prospects are looking good once again.
As the global centre for the project cargo, heavy lift and out-of-gauge cargo community, Breakbulk Europe is uniquely placed to comment on industry-wide trends; trends suggest cautious optimism will characterise the market as we approach a new decade.
Project cargo in Europe
Wider industry growth forecast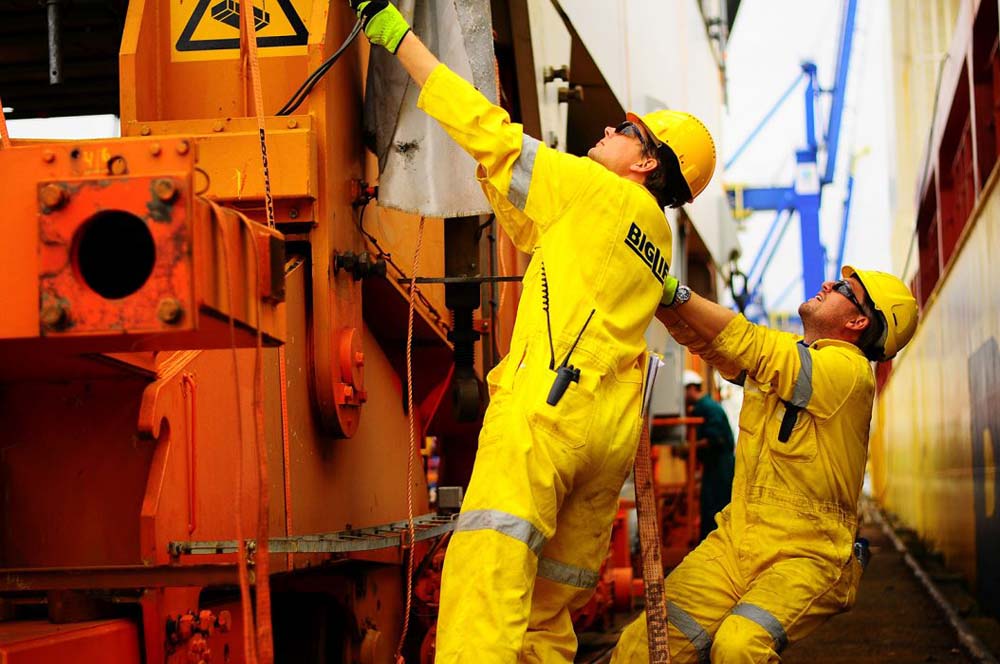 While industry conditions may have dipped during the oil price slow down back in 2016, global growth for project cargo is actually quite optimistic.
As of 2019, MBM's worldwide forecast predicts global growth of 5%.
So where does Europe fit into this? Much like in the Americas and the Middle East, it's energy that holds the key to Europe's project cargo kingdom. High investment in renewable energy projects, as well as oil & gas developments, particularly offshore, are aiding recovery.
Industrially, however, the forecasts aren't great. Following a slump led by German car production rates falling throughout 2018, average growth is only posited at a tiny 0.2% across Europe.
Some economies are likely to perform better than others, however. France, for example, enjoyed a 3.4% year-on-year increase in industrial output in May 2019, so the outlook is less negative than it first appears.
However, growth is still growth, no matter how small, so it's worth keeping a cautious eye on Europe's industrial pulse.
There is also the matter of President Trump's US imports of EU-sourced steel and aluminium. A 25% tariff on steel and 10% on aluminium is now in place. Impact may be limited, according to observers like Dewery, as the 45 million tons the US imported only represented 8% of worldwide breakbulk trade.
Port breakbulk cargo flows signal slight European recovery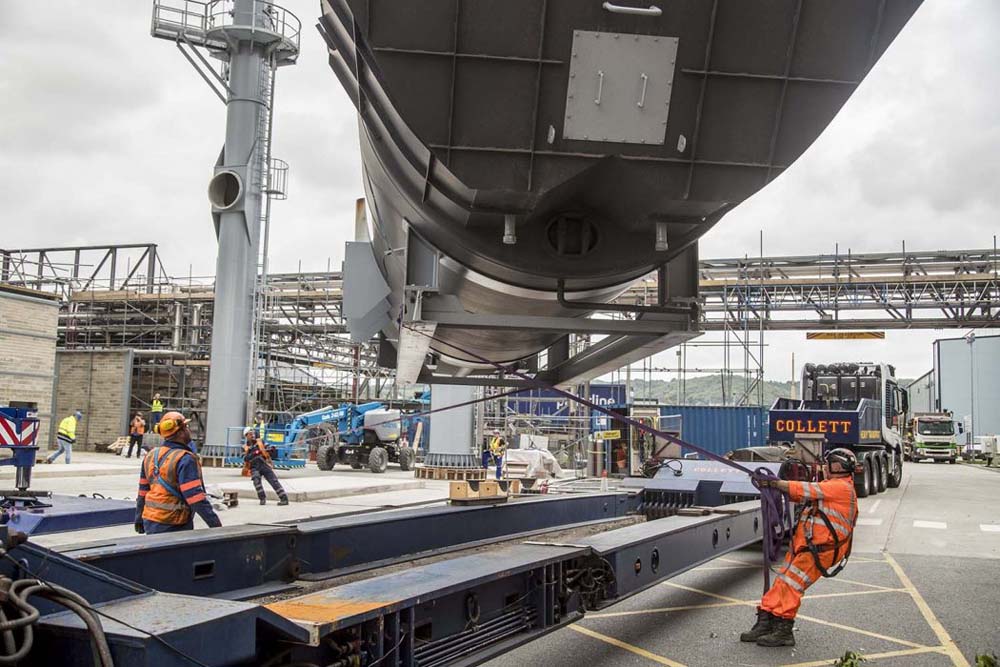 A good indicator of the wider industry's performance is to take a look at throughput at some of Europe's leading breakbulk ports.
Take market leader Antwerp for example. The continent's busiest singular breakbulk centre experienced an overall 1% rise in breakbulk cargoes in 2018. It's experienced a decline throughout 2019, but its authorities stress that Q1 2018 was Antwerp's best ever, and that it was doing "rather well" this year despite the cuisine.
Heading to the Port of Rotterdam, we find a much rosier picture. Throughout 2018, The Netherlands' busiest maritime centre saw its breakbulk volumes rise by 3.1% in Q1 2019. This was fuelled mainly by increasing volumes of non-ferrous metals. In total, that's around 1.5m tons of cargo.
According to Port of Rotterdam's Breakbulk Director Danny Levenswaard, Rotterdam is now anticipating higher levels of energy-related project and heavy lift cargoes, specifically from offshore wind and oil & gas projects.
While this doesn't tell the whole story, it is an encouraging sight to see. Traction is starting up once again at leading European ports, which strengthens carriers' cautious optimism.
Ro-ro volumes are actually increasing at these ports too.
Q1 2019, for example, saw Antwerp's roll-on-roll-off tonnage rose 3.2% year-on-year in comparison with the same period in 2018. Over the whole of 2018, ro-ro volume reached 5.3m tons, which itself was growth of 5.4%. This was mainly due to increasing volumes of high-ton utility vehicles passing through the port.
Indeed, many heavy lift and project cargo operators are turning to ro-ro throughout Europe as an alternative to other lifting and transport methods.
Wallenius Wilhelmesen Ocean chose such a method
, involving a mixture of a floating crane, a flatbed and blocks and beams, to move a 350-ton Siemens module onto a ship, bound for Loy Yang power station in Victoria Australia, from Müllheim, Germany earlier in the year.
Europe's strong breakbulk positioning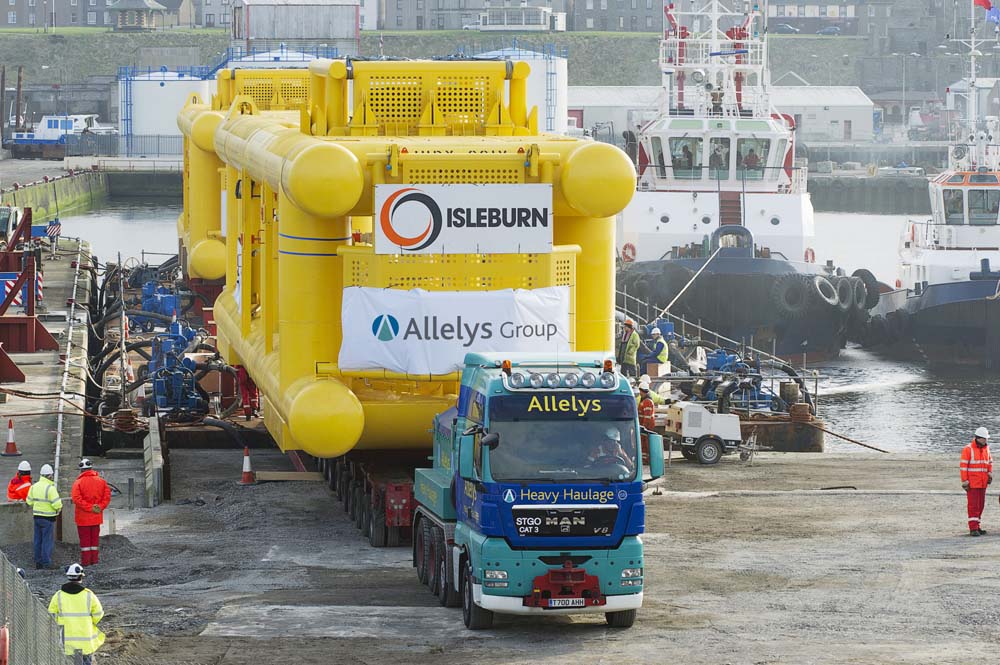 One of the key benefits of Europe as a heavy lift market is the preponderance of market leaders located and operating heavily there. That gives freight forwarders and cargo owners alike a deep pool of talent to dive into, especially when it comes to collaborations.
Both Maersk and Mediterranean Shipping Co., the two largest shipping companies in the world, are based here, for instance.
Thanks to the downswing in market conditions, consolidation is now king, with joint ventures and mergers between key players taking place regularly. According to JOC.com, this is also attracting new players to the European Market.
In particular, Germany's Zeaborn Group's merger with Houston, USA-based Maritime Holdings Delaware, owners of Intermarine, resulted in the formation of Zeamarine. It is already the third largest multipurpose shipping line in the world.
In these conditions, specialist transporters are looking to reach new freight owners and cargo partners, something which Breakbulk Europe facilitates every year.
Oil & gas + renewables could help spur further market growth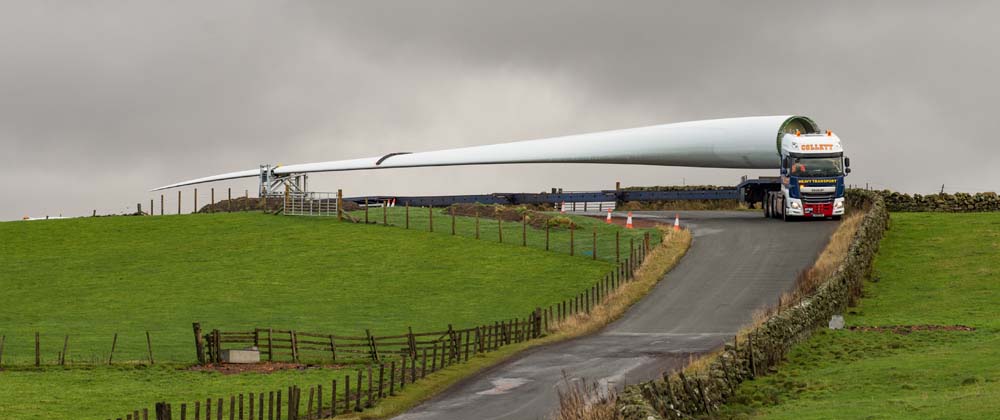 Further recovery in out-of-gauge and modular transport in the breakbulk sector could be spurred on by higher investment in both oil & gas projects and renewable energy.
If we look at oil & gas, some 81 projects are in the pipeline, expecting to start by 2025. The UK holds the largest project portfolio in this energy sector. It has 37 projects planned or under-way, followed by Norway with 28 and Italy with 6.
Offshore is where the real money is. 84% of new European gas production will come from offshore project into the coming decade, with the majority coming from deepwater fields.
Likewise, a huge 97% of new oil will be found in sea-based exploration blocks, although shallow water will provide the bulk of new output.
Despite falling capex, Russia is a strong market to watch for oil & gas investment and projects. The nation derives over 40% of government revenues from its hydrocarbons industry, and with projects like the Arctic LNG hubs underway, its worth keeping an eye on Russia. Indeed, the Port of Zeebrugge is acting as a gateway for Russia-bound heavy cargoes, being a through port for oversized oil & gas modules for Yamal-based projects within the Arctic Circle.
Renewable energy, particularly wind, is a major concern for European nations right now. In the EU, the goal is to reach 20% share of renewables in energy consumption by 2020. By 2030, the figure expands to 32%.
Once 2030 is reached, European Union estimates suggest an additional 320 GW of wind power, both on and offshore, will be added to Europe's energy mix. Germany will install the most, with 85 GW of wind, followed by France with 43 GW and the UK with 38 GW.
As of 2019, though, the UK is spearheading wind investment. In the year's first half, Britain installed 931 MW of offshore capacity. It also has significant projects underway. Hornsea-1, a 1.2 GW wind farm being built off the North-East coast, will be the largest of its kind in the world once completed. Ørsted is currently installing over 100 Siemens Gamesa turbines at the project site.
Tidal energy will also provide a green boost to European energy in the coming decades. Predictions form the EU estimate that a third of global tidal capacity will come from Europe by 2050. That's around 100 GW of energy.
It's worth mentioning nuclear power too. Some projects are already affecting throughput at busy maritime centres. Look at the Port of Bristol in England.
The port recently invested in the largest crane in the world
to handle heavy lift for the multi-billion Hinkley Point nuclear plant. Bristol Port is expected to handle over a million tons of freight bound for Hinkley Point's construction alone over the coming years.
The Belgian-made Saren SGC-250, with its 250,000 tons maximum load movement, is now a key piece of infrastructure for Bristol and the Hinkley Point project.
Take advantage of improving market conditions at Breakbulk Europe
Breakbulk Europe, the project cargo community's largest meeting point, is the place to capitalise on the brightening continental market outlook.
Whether you're a carrier, cargo owner, freight forwarder, equipment supplier or involved in heavy lift and project cargo, you'll find your latest contract or project partner here.
Want to get involved?
Click here to reserve your exhibitor space
.