Why Attend Breakbulk Europe
You Belong Here
Breakbulk Europe will bring the project cargo and breakbulk community together in Rotterdam, The Netherlands. Easy to get to from anywhere in Europe and served by nearby Amsterdam's Schiphol Airport for international travelers, Rotterdam is a modern city known for its bold architecture and a strong maritime sector led by Port of Rotterdam, the world's largest seaport in Europe.
Expect to meet industry professionals from more than 120 countries, representing the end-to-end industrial supply chain. Here is where you can reconnect with farflung colleagues that you likely haven't seen since the pandemic began, meet potential business partners, fellow service providers and project owners who are looking to fill a multitude of roles to deliver new projects. There's just no better way to develop new business than spending three days at Breakbulk Europe.
The exhibitor line-up reads like a 'Who's Who' of project cargo transport and logistics. Breakbulk Europe will welcome back global sector leaders.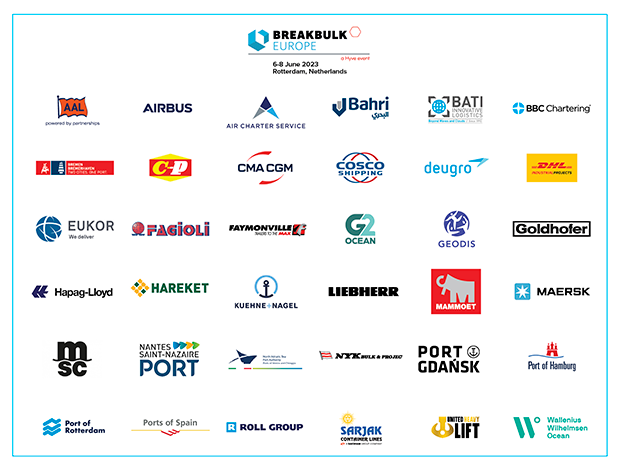 Why Just Visit When You Can Exhibit?
Many of the exhibitors you'll meet on the show floor started their Breakbulk experience as a visitor. They quickly realized they would get more out of the experience by becoming an exhibitor, and they've been coming back for years. Along with a variety of stand sizes, turnkey solutions, and completely custom options, we also offer entry-level options for first-time exhibitors.
Learn more!