---
Oct 10 | 2019
Throughout the Scandinavian countries, plenty of breakbulk business is afoot.
A variety of mergers and acquisitions throughout the region suggests consolidation is one of the main themes of Scandinavian project cargo. But that isn't all the activity here. Ports are gearing up to handle further heavy lift cargoes.
Let's take a trip around Scandinavia to discover some of the key business drivers shaping project cargo throughout one of Northern Europe's most intriguing markets.
Project cargo business in Scandinavia
Key companies strengthen positions across the region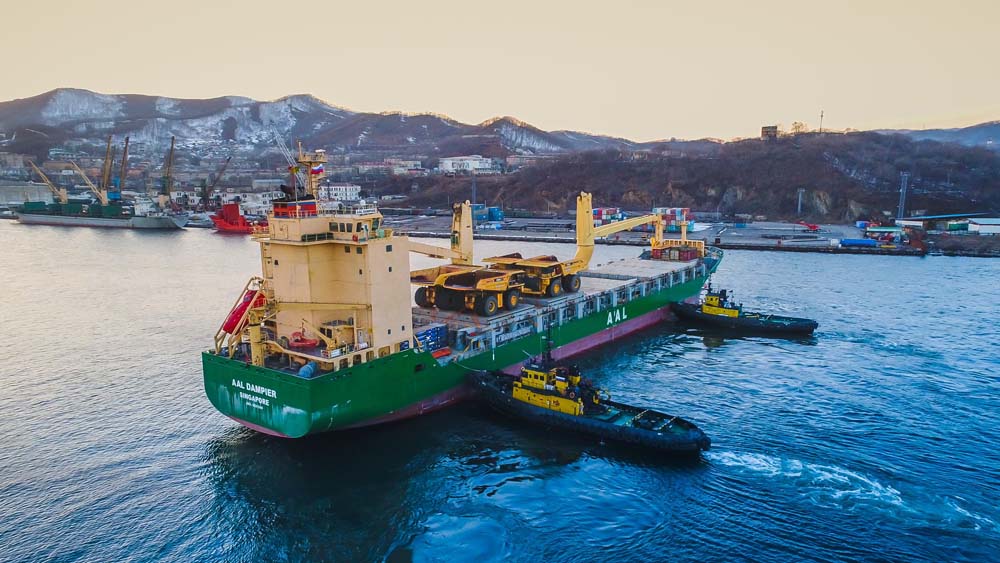 A variety of carriers and freight forwarders have set out their Scandinavian stools by setting up different offices and operations across the region.
What does this mean in a practical sense? For those companies involved, it means an expanded geographical presence, allowing them to quickly respond to the needs of regional freight owners. Secondly, it also suggests that, with important players expanding their Scandinavia-focussed offer, that the region must be a hot bed for breakbulk and heavy lift services.
deguro, for example, has centralised its Scandinavian operations into a central head office in Finland. This follows on from opening branches in Helsinki, Finland, and Stockholm, Sweden over the past four years.
"By centralizing our functions in one regional office, we are able to bundle vast local experience from all over Scandinavia to benefit our clients. This enables us to serve complex project logistics needs even better," Matias Setälä, Country Manager, Finland and Sweden, said in a press release.
ALE is also planning its own Swedish branch to accommodate the installation of the $529m Hisingsbron bridge in Gothenburg. This major infrastructure project is slated for completion in 2022, replacing the existing Göta älv bridge.
At present, ALE's Scandinavian presence is mostly focussed on Norwayt, where it has an office in Stavanger. According to ALE, the next three years will see an uptick in activity from Statoil, Norway's NOC, mostly load out of modules for North Sea oil platforms and commencement of decommissioning projects.
ALE's new office group comes off the back of its acquisition by Dutch titans Mammoet, one of Europe, and indeed the world's, biggest recent business deals.
ALS has also opened a relatively new office in Sweden, this time in Stockholm. Opened in April 2019, this allows ALS to further grow its service offering here.
Jumbo has also improved its own logistics operations. The Danish firm has opened a fresh warehouse facility near Aarhus, for transhipment of bulk cargoes between Denmark's neighbouring countries.
Apart from Mammoet buying ALE, other mergers and acquisitions are afoot.
For example, United Heavy Lift and Ocean 7 Projects have created a joint venture with a new office opening soon in Norway. According to both parties, their combined fleets will allow them to cover all market segments in heavy-lift and multipurpose shipping.
Ocean 7 Projects operates a fleet of 25 smaller multipurpose vessels with lift capacities up to 500 tons, while United Heavy Lift has a fleet of six larger heavy-lift vessels with lift capacities of 800 tons and seven heavy load module carriers.
Heavy-lift companies see strong market potential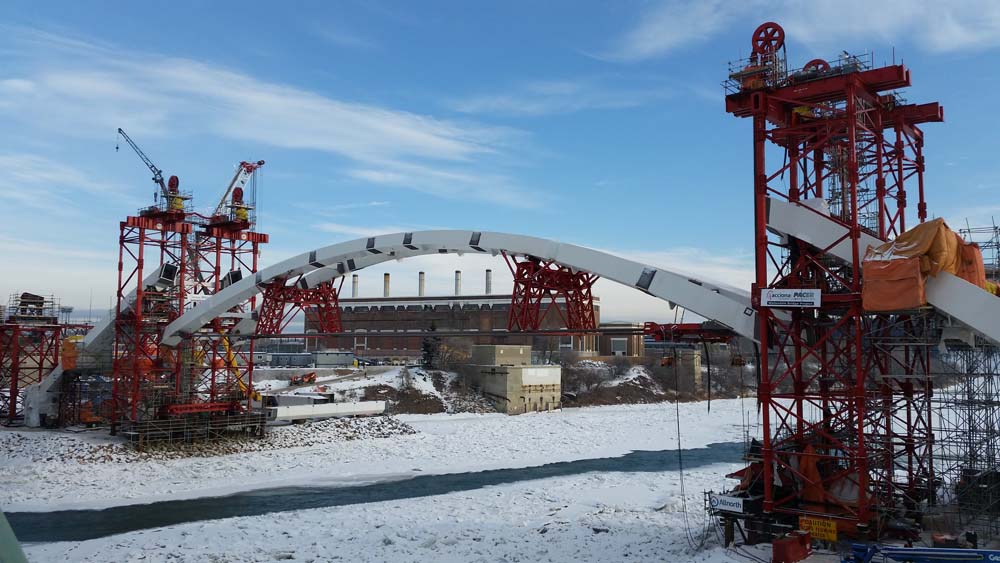 Talking to International Cranes and Specialised Transport magazine, Sofia Hanner, Business Development Manager, Scandinavia, outlines the market opportunities found there.
"The current market in Scandinavia is on the upswing. The market differs considerably between countries (Sweden, Norway and Denmark) but a lot of large investments are expected in the near future, particularly within infrastructure and the oil industry.
"Foreign investors and developers are seeking and being awarded major development projects in the area. These foreign companies do not already have established relationships with heavy lifters, which presents a great opportunity for Sarens to make contact with them and win market share, larger projects, and great references within Scandinavia.
"The projects are also getting larger for each individual contractor, and they are in need of package solutions for heavy lifting and transport. The challenge is that major projects seem to be getting postponed, which makes it hard to plan a budget and pipeline for equipment and employees. That's why it's important for us to have a business mix of both large and small projects.
Which industries are driving Scandinavia's project cargo demand?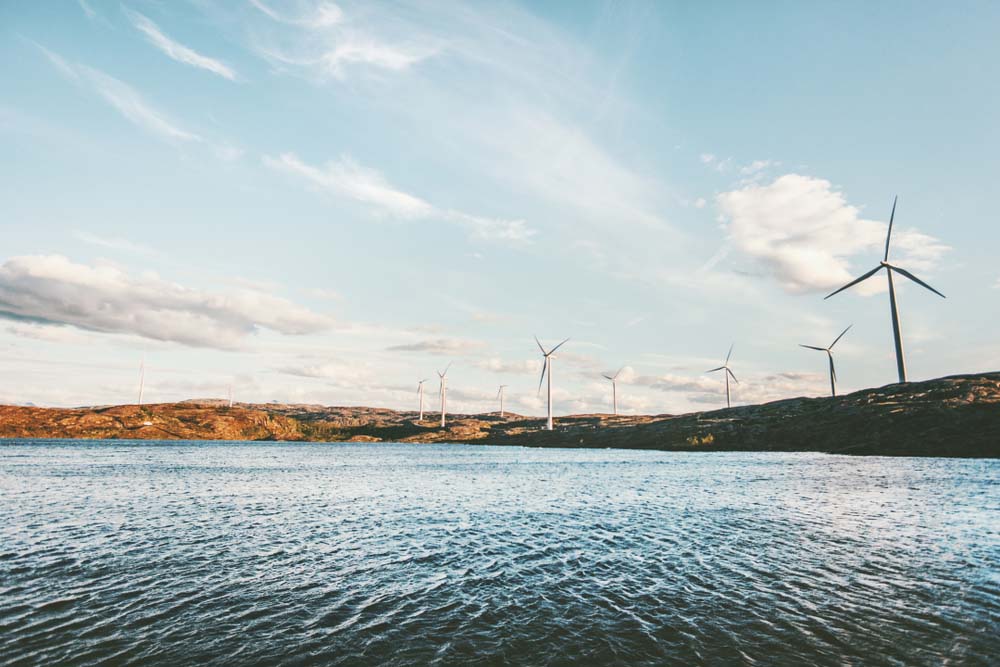 Each different country is seeing demand vary, depending on the industry/industries most in focus.
For instance, oil & gas is the biggest source of project freight carrying and heavy-lift contracts in Norway. Construction is also emerging as a larger market in this country too.
Elsewhere, in Denmark, wind power and commercial construction are powering the project cargo sector. Sweden's important drivers are major drivers are infrastructure, construction, mining, steel and general industry. Meanwhile, in Finland, it's steel, paper and logging.
So, it is a bit of a mix, but this means there is a lot of opportunities to handle vehicles, oil & gas modules, heavy machinery, and renewable energy components.
Wind power is definitely shaping up as a contract generator for specialist transporters.
Sweden, for instance, plans on doubling its wind capacity and power generation output by double over the next four years. Denmark has also announced tendering of an 800 MW wind farm in 2019, indicating the size and scope of future developments in this important sector.
Capture Scandinavian business at Breakbulk Europe
Breakbulk Europe, the project cargo community's largest meeting point, is the place to capitalise on the brightening continental market outlook, especially in the Scandinavian countries.
Our location puts us right in the heart of one of the world's busiest heavy lift and project cargo markets.
Whether you're a carrier, cargo owner, freight forwarder, equipment supplier or involved in heavy lift and project cargo, you'll find your latest contract or project partner here.
Want to get involved?
Click here to reserve your exhibitor space
.