---
Nov 05 | 2021
First look at pavilion plans
Ahoy Breakbulk Europe exhibitors and visitors! Check out the Port of Rotterdam event, the first of its kind for Breakbulk Europe 2022. Our own Charles Ramirez was on hand at the Port of Rotterdam for the unveiling of the port's pavilion at Breakbulk Europe, 17-19 May 2022. This was a lunch and networking afternoon organised by RPPC and the Port of Rotterdam, featuring the standbuilder Gielissen and the AHOY venue team, and of course, the many port business groups that will be a part of the pavilion.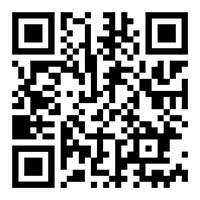 Participants were brought together to see the pavilion concept revealed via VR in the exact space in hall 2 where it will be in May 2022. "The venue looked fantastic and has had several enhancements during recent months, it's truly a world class modern venue to host our market leading, must attend, Breakbulk Europe 2022 event," Ramirez said. "There are still final remaining positions in fantastic locations which will ensure exhibitors benefit from being found and have an outstanding experience and return when the world of breakbulk and project cargo come together at AHOY next May 17-19."
See the plan in a 360° view - just scan the QR code with your phone's camera and tap on the link that appears.
Interested in exhibiting? Let us know!